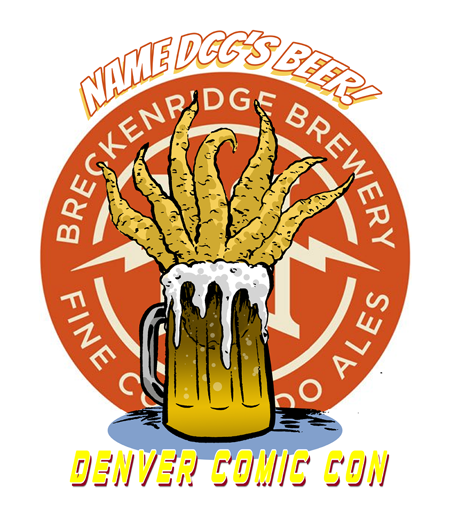 The beer is a Belgian-style Witbier that has been infused with Buddha's hand fruit – those tentacles in the image above are actually part of the fruit – and was brewed by Breckenridge Brewery. Those guys were also responsible for last year's brew – the "Fantastic Pour."
Renowned Australian comic book artist Ben Templesmith will design the label, pint glass and tap handle art. He was also the artist that worked on last year's branding.
There will be a launch party for the beer on May 9 at Punch Bowl
Social, located at 65 Broadway in Denver. It will also be available on
tap at various bars and restaurants around town starting May 1,
including Breckenridge Colorado Craft, Freshcraft, Hard Rock Café,
Illegal Pete's, Lucky Pie and Punch Bowl Social.