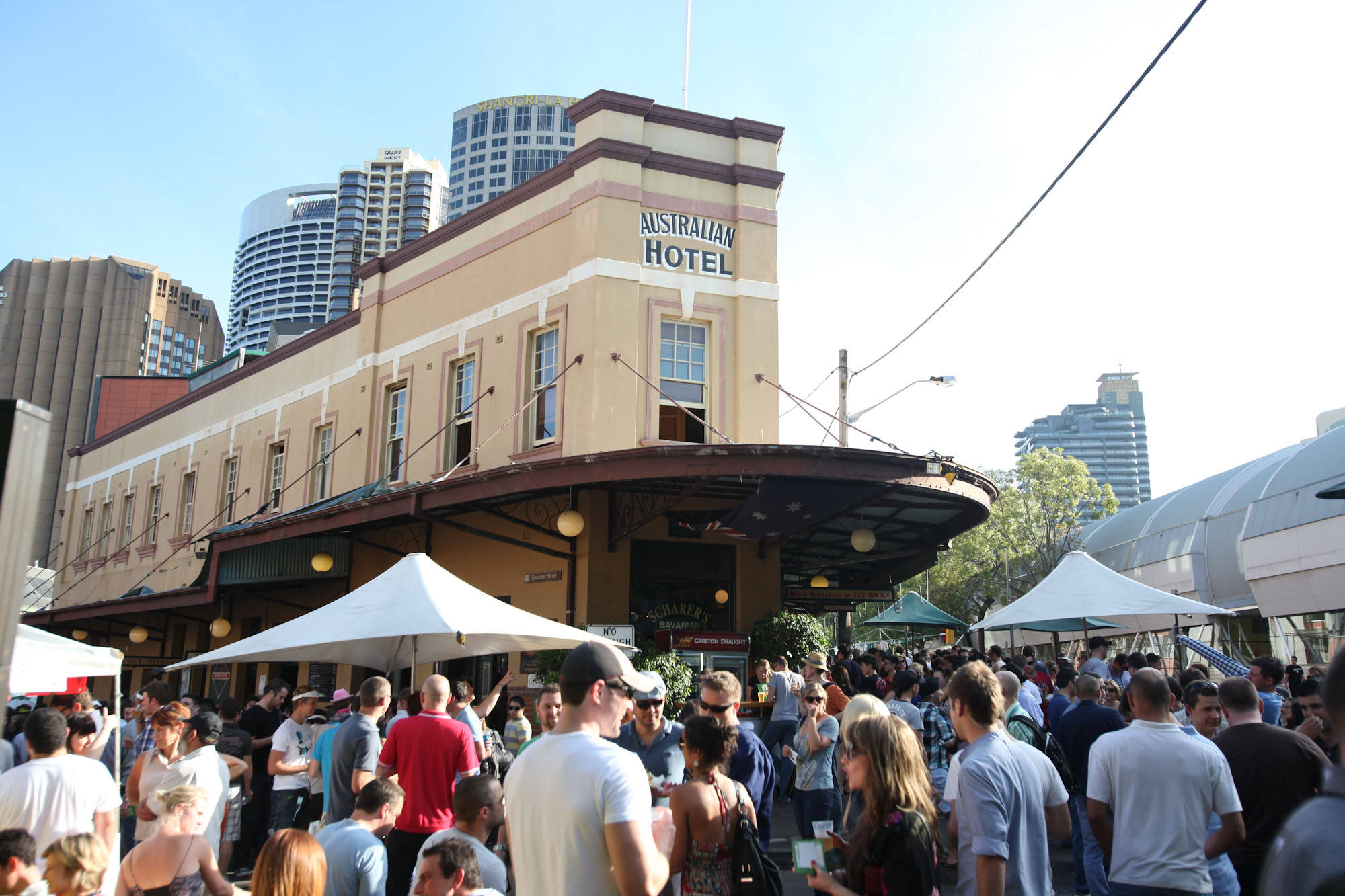 Australia's biggest brew-ha-ha is back for two froth-filled days this October as the Australian Hotel hosts the 8th Annual Australian Beer Festival in the Rocks. The festivities will kick off Saturday 27 October, from 12-8pm, and continue Sunday 28 October, from 12 – 6pm. With a record crowd of over 14,000 last year, the beer-fest shuts down the streets surrounding the pub just to house beer revellers from across the country.
The Australian Hotel is pulling out all the stops to help increase awareness to the Australian beer industry, showcasing the best beers Australia has to offer from our most established brands to up and coming boutique brewers.
This year's ticket holders will be privy to an array of activities, including Meet the Brewer sessions, giving beer lovers a chance to interact with their favourite brewers.
Festival goers will also help crown the prestigious 'Best Overall Beer' of the festival – from this year known as the 'Geoff Scharer Best Overall Beer' in honour of The Australian's beloved local and friend Geoff who passed away this year. For this year's festival brewers have been encouraged to blend an 'Australiana' themed beer that is symbolic and representative of our nations heritage and culture.
The Home Brew Championship will also return, encouraging locals to put their beer-making skills to the test with the chance to win their very own stall at the festival. Beer submissions close 16 August with the winners announced Thursday 23 August.
Pre-purchase tickets available online from 1st September at www.australianheritagehotel.com.
Details:
Free entry to the festival
10 Tasting tickets are $15
Tasting Cups are $5 each