The Taphouse in Darlinghurst NSW has opened a bar dedicated to wild ale.
Located on the middle floor of its current venue on Flinders Street, the bar is called Odd Culture in reference to the concept, which focuses on beers made through wild fermentation with minimum intervention. There are 20 taps in total, with eight of them dedicated to ale made through wild fermentation and with minimum intervention. The other 12 taps offer pale ales, IPAs and the like.
"The idea was formed before I came on board," says Jordan Blackman, Odd Culture's bar manager. "I applied because I saw it and it's what I love to drink. It's the main thing that we all like to drink. It's the perfect excuse to open a bar like this. If you have a passion for it and you can open it up to your guests that's great.
"It's where the industry is going and what people are asking for. Wildflower and Two Metres Tall are the two most well-known in Australia. There's bigger demand for it and now the product is out there it's going bananas. For us to be able to focus on that and do it properly is great. We can hone in on that and specialise.
"We're talking with Topher [at Wildflower]. We want to brew something exclusive for our venue. It takes a lot of time with the nature of these beers – three to six months at least. Once we get the bar off the ground and ticking along nicely, we'll do it."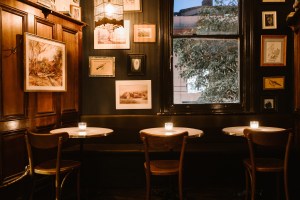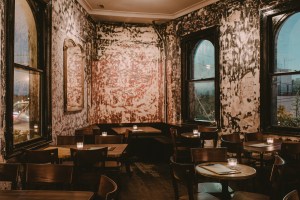 As well as beer, the bar offers wines from Australian producers, as well as international ones.
"We're looking at Georgia – the birthplace of wine," adds Blackman. "But also young and up and coming winemakers focusing on minimum intervention, sustainability and all that stuff that we want to support."
The Odd Culture has a separate food menu, featuring four cheeses that will change as time goes on. In addition, there is lots of tinned seafood from Spain – sardines, mussels, octopus among others. There will also be a regularly changing cured meat menu, as well as a few other dishes separate from the Tap House menu.
Odd Culture aims to have the biggest wild ale bottle list this side of the globe, or at least this side of Australia. The venue will host a fortnightly educational 'meet the winemaker/brewer' program, to showcase a wide range of brands and encourage organic conversation about the natural movement. The first of these events, the 'Ale Stars X Odd Culture Showcase', will be held on Wednesday 15 August, and will feature  Konpira Maru Wine Company, Mayday Hills and Bridge Road Brewers, where guests can taste two wild fermented beers and two natural wines paired with two-courses, trivia and banter with the makers.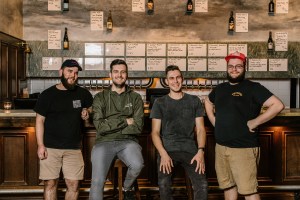 "We've found that guests are much more discerning with what they drink, which is a fantastic thing to see for the craft beer and natural wine movement, and has changed the landscape for the better," adds James Thorpe, co-owner of The Taphouse. "People are actively searching for quality products, principles and producers they can get behind and want to be proud of what they drink. There's so much quality and variety now because we care a lot more about what we're drinking and where it comes from."