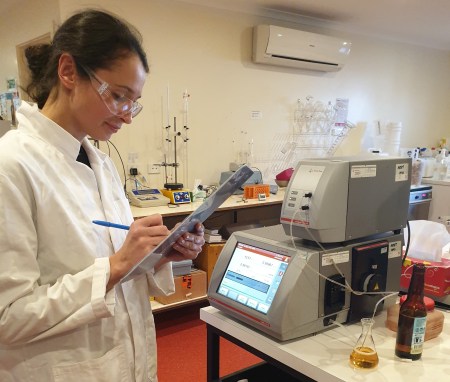 As the end of the financial year approaches while the COVID-19 economic downturn rages on, breweries are being encouraged to safeguard their end product to avoid headaches later down the track.
Ferment Australia's managing director Greg Howell said there were numerous pitfalls brewers can fall in to if they weren't employing vigorous and ongoing testing of their beers – not least falling foul of the authorities.
For over 20 years Ferment have specialised in testing beer and working with fermented beverages throughout Australia.
Beer & Brewer sat down with Howell to find out more.
Why is it important for Australian beer makers to accurately test their products?
One of the key problems breweries face is determining the alcohol levels in their beer. We've heard reports of people not accurately representing this on their labels and falling foul of the regulators – namely the ATO. You have to be very careful with this and there are instances of the authorities taking products off bottle shop shelves and taking them away to determine if the alcohol levels are correct. Craft breweries can't afford that. But more specifically for the craft beer market, brewers are constantly releasing new batches or recreating batches of their core beers and they need to ensure they are safeguarding the quality and flavour of their product to maintain the brand's reputation and customer loyalty.
What can breweries do to avoid these pitfalls?
It doesn't need to be an expensive exercise. Too often we see brewers investing too much towards their testing regimes and those outgoings not being recouped in the long run. They could investigate whether outsourcing their testing to a company like ours is money better spent. We've got four laboratories around Australia that are accredited to the international standard. We practice rigorous testing in the craft beer sector and we need to do that to keep our accreditation. And the process is a simple one and the brewers are then assured the results they are publishing are accurate.
What is involved with testing beer with Ferment?
We send out a free test pack that includes a 50ml sample vial, pre-printed labels and reply paid address labels. Once we receive the sample we are often able to test the same day or the next. Our system has been designed to make sending test samples simple while protecting its integrity throughout the entire process. We also provide training and ongoing advice to breweries so they can use Ferment products to do the testing themselves. We can show them how to do it and how to do it right.
Contact Beer & Brewer by clicking here to share your news and views.