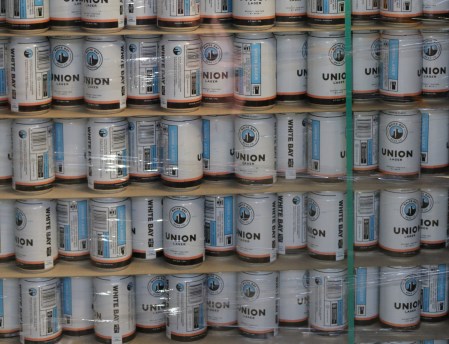 One of Australia's newest breweries has signed a distribution deal with Vintage Cellars just a few weeks after opening their doors.
Sydney's White Bay Beer Co's Union Lager and Sunny Pale will be sold in 34 Vintage Cellars stores throughout NSW and online in a coup for a brewery that opened on April 24 amid the COVID-19 downturn. The beers are also stocked at First Choice Liquor in Balmain.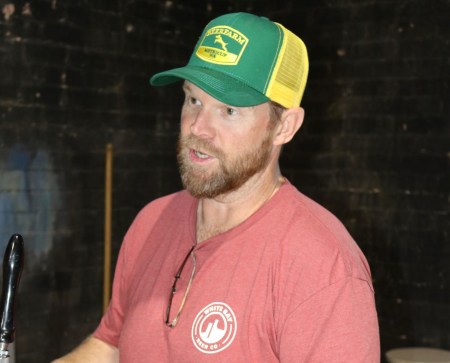 "For an unproven brand that is pretty damned exciting for us," White Bay co-founder Tim Fishwick said.

"The time we were given by COVID gave us the opportunity to have conversations that we weren't going to have for months.
"We're taking every opportunity to look after (our locals) because we think, long-term, they'll look after us back. But we've had conversations with the wider retail market… and now we'll also concentrate on supporting new distribution channels and manage our stock to make sure we don't let them down."
Ed Scully, Coles' Business Category Manager for Vintage Cellars, said: "We're passionate about the craft beer industry and want to support many of the independent craft breweries who are particularly doing it tough right now.
"We knew that White Bay would produce quality, great-tasting craft beer so we're delighted to back the brewery."
White Bay's founders read like a who's who of the industry. Fishwick is formerly of heavyweights Balter and Little Creatures while his partners are McLaren Vale Beer Company creator Adam Trippe-Smith, who now runs the keg rental business Konvoy, and well-known Sydney publican Tim Condon, owner of Balmain pub The Cricketers Arms. The head brewer is American Dennis de Boer, best known for his influential time at Modus Operandi. He's joined by his partner Jess Walker who was one of the first brewers at Pirate Life in Adelaide.
For all the tradition White Bay are delivering via their classic Union Lager, the brewery sees plenty of room for experimentation via their ales.
Their first IPA – Embrace the Space – was a tropical number, built around English malts and rice plus their favourite hops. That's gone and it's on to the next one which will be out in a few weeks.
"We're bringing in a lot of new hops for it," de Boer said.
"We're looking into Hopsteiner hops and different breeding programs which is cool. They don't celebrate the same limelight as Citra and Mosaic but this new IPA will focus on a hop called Lotus and a few others are in there. We might put some Galaxy in but we're just waiting on clarity."
In the Winter edition of the Beer & Brewer magazine, out in June, we visit the White Bay team at their massive 1,400 square metre Balmain brewery and chat with head brewer Dennis de Boer about why he's hanging his hat on their Union Lager. Subscribe here.