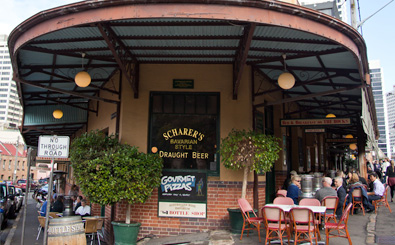 The 11th annual Australian Beer Festival will kick off tomorrow (16 Oct) at The Australian Heritage Hotel in The Rocks.
The two-and-a-half-day bash will feature 130 Australian beers and ciders, sure to keep the palate of any beer drinker content for the whole weekend.
With 30 stalls to roam, this year's festival will have a bigger focus on up-and-coming craft breweries including Willie the Boatman, Neighbourhood Brewing and much more.
"I think the best thing about the beer world is the strong community feel. This is something I wanted to generate at the Aussie and what better way to do that than to get some of the smaller local breweries to come and showcase their beers," said Seonaid Arthur, the festival's head beer sommelier.
"It's a great way to get some of the smaller breweries' beers into the hands of customers that haven't heard of them before."
The prestigious Geoff Scharer Best Overall Beer will be awarded to the favourite brewer, along with a Best Cider gong, both as voted by the staff of the Australian Heritage Hotel. An additional People's Choice Award will honour the crowd favourite, as voted by festival-goers across the weekend.
All brewers attending the festival have been encouraged to brew a limited edition specialty beer to be served throughout the weekend, adding even more variety to the list of beers to try.
Returning again this year will be 'Meet The Brewer' sessions and blind tastings, which will be held twice a day. There will also be live entertainment at night and food stalls serving up the likes of beef brisket and pulled pork sandwiches.
Entry is free and tasting tickets are $25 for 10, available on the door or for pre-purchase here.