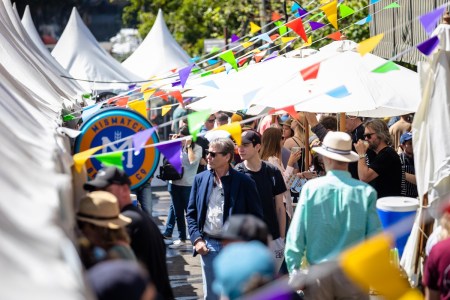 The Australian Heritage Hotel's three-day Beer Fest is returning to The Rocks in Sydney from October 6.
The street party styled beer festival will this year showcase 20 different breweries while the Home Brewer Competition, in collaboration with Frenchies Brewery, will see the winner have their recipe brewed by the Rosebery brewery and featured on tap at The Aussie.
This year's event will also feature the Best Beer Competition where attendees can vote their picks in eight separate style categories, namely Best Dark Beer, Best Pale Ale, Best Lager, Best IPA, Best Cider, Best Sour, Best Specialty Brew and the Geoff Scharer Award for Best Overall Beer.
The festivities will begin before the event, with The Aussie hosting various giveaways leading up to the weekend. Additionally, those voting for the Best Beer Competition will have a chance to win prizes like a four-person brewery tour, a $250 Aussie bar tab and a Young Henrys' merch pack.
A social media competition will run as well where the winner will score the exclusive use of the pub's rooftop on the festival's first night complete with a $500 bar tab.
For more information, ticket packages and competition details, head here.