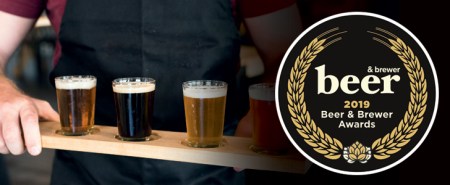 The Australian craft beer industry continues to grow apace, whether it's in terms of the number of breweries or beers or indeed the variety, quality and consistency of the products on offer. So, for the second year running since we relaunched the Awards in 2017, in our 2018/19 Summer issue of Beer & Brewer we shined a light on the amazing brewing talent Down Under.
People from across the country are heightening standards, innovating in fresh new ways and bringing forgotten styles and skills to the forefront of the brewing landscape. And here at Beer & Brewer, we are proud to support and celebrate this fantastic industry with the Beer & Brewer Awards.
Like last year, we want to focus on those people and places who do so much and work so tirelessly to keep our tastebuds dancing. We've also introduced a new award this year, to highlight the growing stature of the Australian cider making industry and the strides it is making in provenance, experimentation and quality.
We've enlisted the help of 25 panellists from all over Australia to lend us their thoughts and select their favourites from the industry in each of our 13 categories.
Those placed highest on each panellist's list have scored higher than those placed lower down. The scores were then tallied and our winners were received.
In today's newsletter we have decided to give you a sneak peek at four of the major award categories, including the Lifetime Achievement Award, Best Brewer, Best New Brewery and the inaugural Best Cider Maker.
The remaining categories include: Best Brewpub, Best Beer Venue, Best Regional Beer Venue, Best Homebrew Shop, Best Online Retailer, and Best Brewery Experience.
But that's not all. Beer isn't just for the experts, and we wanted you, our readers, to continue to have your say. The People's Choice awards returned once again in three categories – Best Beer Name, Best New Beer for 2018, and Best Beer Packaging – but you'll need to check out the full issue of the magazine to discover who came out on top!
From all of us here at Beer & Brewer, we'd like to extend our congratulations to the deserving winners for 2018/19 – thanks to you guys, the standard of beer and brewing in this country continues to rise.
The winners can all be viewed in the Summer Issue of Beer & Brewer. To subscribe, click here.