The first ever Beer & Cider Hall, sponsored by Sail & Anchor Craft Beer, as present by us here at Beer & Brewer, was a resounding success with punters from all over Sydney heading to the tent to experience the best of mainstream and craft brews as well as craft and mainstream cider. Over 26,000 people attended theTaste of Sydney Festival over the 4 days and 6 sessions.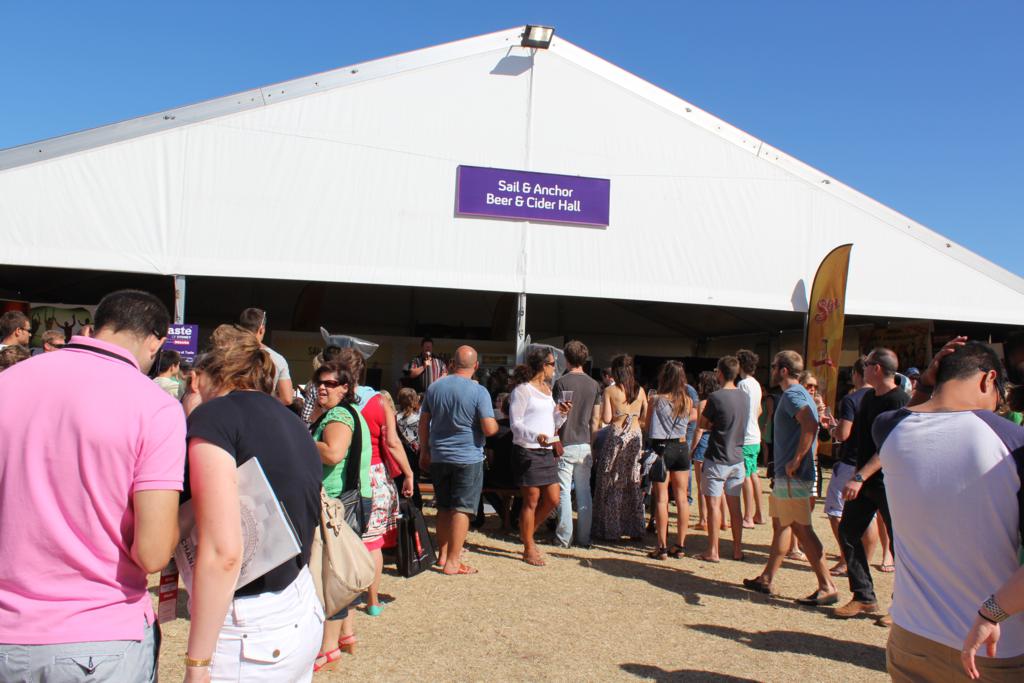 The education sessions were also a success with brewers, cider makers and brand representatives chatting to the crowds about their brews, styles of beer and just what goes into creating the beers and ciders the crowd were tasting.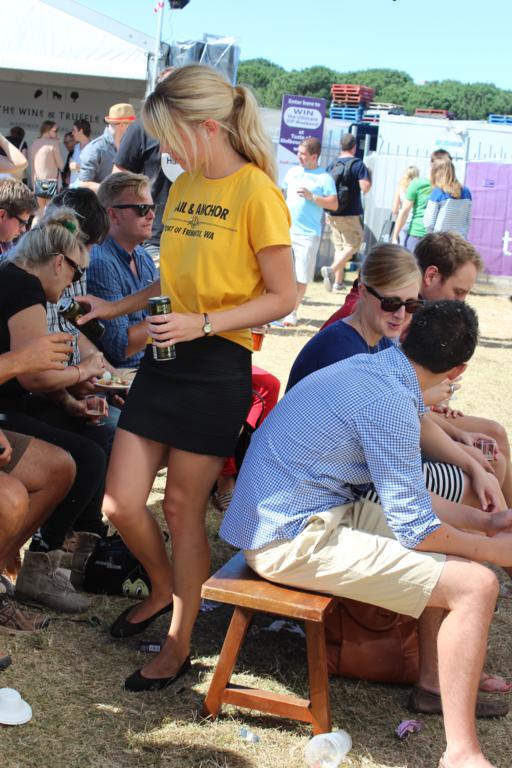 Plenty of prizes were given away on the day, with those who asked beer and cider related questions at the sessions walking away with Beer & Brewer subscriptions, copies of Breweries of Australia and more, while a hotly contested Blue Sky Breweery Beer Pong comp ran at the back of the tent, and punters tried their luck on the Sail & Anchor arm wrestling machine – yep they muscled up to a life-size monkey arm to try and win themselves some merchandise.Kopparberg Cider also entertained with their PhotoBooth todress up for a photo to go in the runningto win a tripto New York.
With the likes of Sail & Anchor (WA), Sol/Dos Equis (Mexico), Chang (Thailand), Balmain (NSW), Rocks (NSW), Blue Sky (Qld), The Australian (NSW), Redoak (NSW), Grand Ridge (Vic), Stoke (NZ), Beach Ave Wholesalers (Imports), and Nail (WA) pouring their signature beers, and Hills (SA), Kopparberg (Sweden)and Crabbies (UK)handing out cider and Ginger Beer, the four day festival was certainly a hit.
Look out for the even better Beer & Cider Hall in 2014.
View the Facebook album of photos from the Beer & Cider Hall.