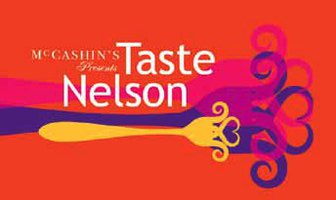 Breweries
Founders, McCashins, Mussel Inn, Lighthouse, Bays Brewing and Moutere Inn (selling Sprig & Fern and Moutere brewing Co).
Taste Nelson is a festival that encapsulates everything that is fantastic about Nelson: food, wine, beer, seafood, fresh produce, culinary delights, arts, crafts and local performing talent.
The event is a combination of festival, fair and expo. The main focus is on locally produced boutique wines, craft beer, cider and other beverages and fresh food, but it also showcases Nelson's arts and crafts, local performers and entertainers, and features a section dedicated to innovations from local Nelson businesses.
Taste Nelson takes placeon 24 September andis a family friendly event with a dedicated kids area.
Experience a taste of Nelson…inevery sense of the word!
Nelson is well known for its skilled and innovative artisans, especially in pottery, glass making, bone carving, and jewellery. Local restaurants can tempt the most discerning palate with their superb seafood including: mussels, scallops, oysters, seasonal whitebait, geoduck and many fish varieties. And Nelson is now officially the Craft Brewing Capital of New Zealand, with twelve brands of beer as well as having almost as many wineries as Marlborough. The Taste Nelson festival is held each year to celebrate these delights.
There will also be cooking demonstrations on at the Jaycee Room starting at midday. Nicola Galloway will be demonstrating recipies from her soon to be released book "Feeding Little Tummies", a guide for parents to cook for their children. www.nicolagalloway.com
Miles from Miles of Food will also be doing a demonstration as well as chefs from NMIT.
As an added bonus this year, Oi You – www.streetart.co.nz opens on Friday. Oi You is all about the best of Urban Art – the best from around the world, the best from around the country and the best up-and-coming. The exhibition is being held in the Electricity centre at Founders Park so it's right in the middle of Taste Nelson, so Taste Nelson visitors can be one of the first visitors to view the exhibition which is on for a month. Definitely worth a look! Entry throughout the month is by donation.
This event has received funding from Nelson Tasman Tourism Events Fund.
Priceson the gate$12 for adults, $10 for children and $34 for families.