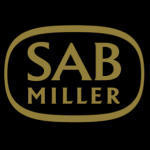 September 23, 2011 – Beer & Brewerwasinterviewed on Triple JRadio's HACK programmeyesturday about the likely SAB Miller takeover of Fosters Group.
Click hereto see the link to download as an MP3 or podcast to listen to the 30 minuteshow (the interviewis in the last5 minutes).
We prepared quite alot of information for the interview and didn't get a chance to share much of this during the show, and thought best to share this with you.
In summary what does thetakeover mean for Australia?
1. Jobs – what will happen, will we see huge cost cutting, redundancies, closing of breweriesand closing of departments?
2. What beer is left that is Australian owned and brewed?
3. Which locally brewed brandswill now be owned by SAB Miller?
It is a shame Australia loses ownership of another iconic brand such as VB, however this isnt new, with the likes ofVegemite being foreign owned, as we still consume alot of that (in our case because we just want more yeast!).
Beer & Brewerhas formed the following report on the above3 points:
1. Jobs
SAB Miller are the world's second largest brewer and have made 30 acquisitions over the last 10 years and their track record shows they don't slash and burn jobs, and sometimes even add jobs depending on the circumstances. They brew local beers with local breweries, as beer doesnt travel well, and is best fresh. Sure in an example from David Hollyoak at Redoak stating that when SAB Miller acquired Pilsner Urquell brewery in the Czech Republic there were significant job losses from 300-25, however we were advised this is a basket case and not the norm. Clearly Fosters have been cost cutting prior the takeover news, given profitability needed to be improved and CUB were already making their own changes for the good of the future sustainability of the business.
The Australian Greens werelobbying yesturdayfor Cascade Brewery to stay in Hobart, which based on the above will certainly happen, with the brewery remaining and brewing continuing as usual.
There isa lot of pressure on local beer markets at the moment with commercial beer consumption in decline, which representents approx 90% of total beer sold. A global operator can ensure future sustainability, the important part is local jobs are keeping the economy going, even though dividends go overseas.
SAB's Whole strategy is local beers for local markets – as beer is best fresh…unlike wine that can be produced offshore and enjoyed in as good condition locally, this is not same for beer, particular lager beer (although many imported beers are fine, if higher in alcohol or rich in malt or hop character styles of beer).
2. If you want to drink locally owned and brewed beer, then the options will be:
Coopers

Microbreweries

Retailers

(Woolworths, Coles)
1. Coopers
4% Market share.
150th year of brewing in 2012.
With this deal actually going ahead, Coopers will become the largest Australian owned breweryby default, which is aremarkable achievement with only 4% of the market.
The fact Coopers remains an Australian companywill enhance their marketing opportunity in the future, for Australians looking to drink Australian owned beer.
2. Microbreweries / small brewers
1% Market share.
This is now a huge marketing opportunityfor microbreweries to reach consumers that want to drink locally owned and brewed beer.Australia is made up of approximately 2 million small businesses, and we have nearly 200 small businesses in brewing in Australia, with 140 microbreweriesand 50 brewing/contract beer brands -all locally owned and brewedcraft beer, produced by mums and dads in regional and metro areas all over Australia – except NT, for now!!! To see a list you can see our brewing directory.
Microbrewers need to increase their volumes sold to benefit from economies of scale so they become more viable – 25% of sales revenue goes to the Governemntin excise, which stifles their chances of being profitable. We covered this inIssue 16 of Beer & Brewer magazine.
If the Government are smart enough to see the benefits of supporting Australian owned beer companies, run by mums and dads, with a change to excise, as pushed recently by The Greens, then this will see increased revenue to the Government in company tax fromprofitable microbreweries.
Distribution (in pubs and bottleshops)is key to the microbreweries selling more beer, and the retailers are showing their support for craft beer. For example Woolworths Liquor sales of craft beer grew 45% year on year in the likes of Dan Murphy's, Woolies Liquor and BWS. Also on-premise in pubs, ourcurrent issue 18 is promoting pubs ranging more craft beer.
Retailers – Woolies and Coles
Approx 2.5% marketshare forprivate labels which are Australian owned and brewed beers.
Eg:
Woolworths – Platinum Blonde, Gage Roads (25% ownership), Sail and Anchor Dry Dock, Bolt, Castaway.
Coles – Hammer 'N' Tongs, Maxx Blonde, Tasman Bitter.
Approx 2.5%market share is forfully imported beers. The question is what beers are fully imported and owned by which breweries? Stay tuned to Beer & Brewer for an article on Brewed under License and parallel Imported beers.
3.Which locally brewed brandswill now be owned by SAB Miller?
Australian Brands – Bluetongue (NSW), Bondi Blonde (NSW), Matilda Bay (Vic), Carlton (Vic), Great Northern Brewing (Qld), Pure Blonde (Vic), VB (Vic), Carlton Draught (Vic), Melbourne Bitter (Vic), Cascade (Tas), Crown (Vic), Foster's, Reschs (Vic), Abbotsford (Vic), Sheaf (Vic), KB, NT Draught, Power's (Qld).
International Brands (brewed under license): Peroni (Italy, Bluetongue), Grolsch (Holland, Bluetongue), Miller (USA, Bluetongue), Carlsberg (Denmark, CUB), Kronenbourg (France, CUB), Stella Artois (Belgium, CUB).
Please note the above brands are all brewed in Australia by local employees, which is all great for the Australian economy.
Australian breweries to be owned by SAB Miller: Abbotsford (Vic), Bluetongue (NSW), Yatala (Qld), Cascade (Tas), Matilda Bay (Vic).
—————————————————————————————————
What will happen to Pacific Beverages and CUB?
Is it a matter of where a beer is from, who brewed it, or price? Seems price is more important these days, due to poor economic sentiment.
Pacific Beverages
A joint venture between SAB Miller and Coca Cola Amatil. The exit clause with Coca Cola Amatilwillmean the Pacific Beverages business becomes 100% SAB Miller for $303m (current market value), with Coke then in a non-compete in beer in Australia for two years.
This brings Bluetongue, Bondi Blonde within SAB along with SABs own brands currently brewed by Bluetongue including Grolsch, Peroni and Miller, plus Pilsner Urquell is fully imported. SAB also have a huge range of 200+ beers overseas -Imported beer is rising in Australia, so we should see more of these available in Australia as a result.
Assets – In the exit clause Coca Cola Amatil have first right of refusal to purchase Black Douglas, Cougar, Cascade Soft Drinks and Fiji Brewery. Coke already have Jim Beam for example and a large portfolio of spriits and RTDs.
CUB
Board recommending to shareholders – needs to go to foreign takeovers and investment commission
Now overseas breweries know the $5.10 price the Fostersboard are prepared to accept, might we see couter bids from other large overseas breweries such as APB (Tiger/DB) in Singapore, Heineken, AB Inbev – while thepossibility of a counter bid is low, who knows what will happen, ultimately the company will be sold.
If you bought Fostersshares twoyears ago and sell now (Sept 22), you will probably break even, and then making free money on the 1 for 5 share offer with Treasury Wines if you sell those now.
Hopefully its all about a net benefit to the overall beer category – with the trend of beer consumption declining due topopulation growth, the big brewers need to ensure they are moving with consumer trends, and that's craft, imported, and cider. With the SAB investment, it ensures CUB have a more sustainable future and global awareness of consumer trends – the growth is not in commercial beer like VB, the net benefit is going to be craft beer and imports, such as from Matilda Bay. However SAB are looking to take the iconic brand like VB, and make it more valuable, look at where they can save, educate, how they can sell more.
Cascade – being in Tas and local town of Christine Milne, The Greens are concerned about jobs, however its too early to know impact on jobs – track record for SAB Miller – continue to brew in market,not slash and burn they aim to create valuefor the long term.
Will the takeovermean the CUB localbeers (VB, Carlton Draught, Melbourne Bitter)becomes more expensive, change in flavour? No. Whats important are local jobs remain, still made by Australians for Australians. Means the companies they work for are better backed, by global operators.