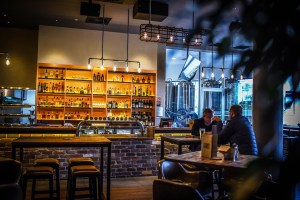 Sydney Brewery has seen two of its ciders declared 'best in the world' at the 2018 World Cider Awards.
A panel of international judges in London identified the world's best ciders in each of five categories. All entries were blind tasted and scored throughout three rounds of judging.

In the first round, Bronze, Silver and Gold medals were awarded. Each Gold medal winner was then judged in the second round, where ciders competed to be judged the best in category and country. Countries involved included Australia, the UK, USA, Austria, Canada, South Africa, Finland, Portugal, Italy and Ireland. In the final found, the winners from each country competed for the title of World's Best in their category.
Sydney Brewery's Agave Ginger Cider won World's Best Flavoured Cider, while the World's Best Perry was awarded to Sydney Brewery's Manly Perry. The World's Best Non-Sparkling Cider went to Angry Orchard's Stone Dry from the USA, while Italy's Hoila Cider won the World's Best Sparkling Cider category. Sydney Brewery won Australia's Best Sparkling Cider. Angry Orchard picked up another award, with its Iceman winning World's Best Speciality Cider.
"The world of cider is in an exciting place, reaching out both to beer lovers and the to the wine community," says Susanna Forbes, chair of the Awards. "This is reflected in the quality and styles of our trophy winners, which emanate from three continents. While Melia in the Italian South Tyrol won the hotly contested trophy for sparkling cider, special praise goes to Sydney Brewery for scooping two trophies, one for its Manly perry and the other for its Agave Ginger Cider.
"The team at Sydney Brewery is ecstatic at being named 'world's best'," comments Richard Feyn, marketing manager at Sydney Brewery. "The timing of the award couldn't be as Sydney Brewery has just opened its new brewery in Sydney's Surry Hills, complementing our Hunter Valley brewery."