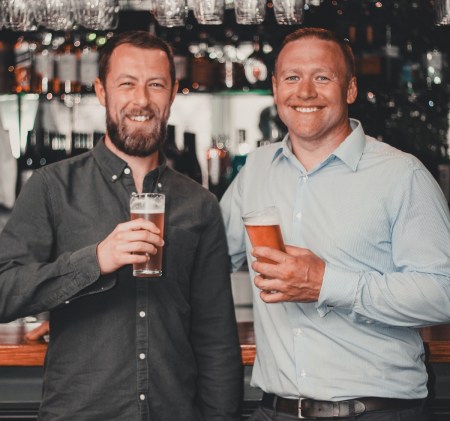 In recent years the acronym SBW has meant more about footy and boxing to Sydneysiders than beer, but that's all set to change with a new owner acquiring the rights to Sydney Beer Week with the plan to reprise the festival in October next year for the first time since 2018.
With Pete Anstey, general manager of Sydney craft beer bar Hotel Sweeneys, taking the reins in collaboration with Josh Quantrill, the focus of the annual celebration will be on driving consumers into the city's craft-oriented venues for "premium experiences that are appreciated casually" and on "getting breweries into and talking to venues".
Originally known as Sydney Craft Beer Week, the event was first marked in 2011 before a change of ownership led to the word "Craft" being dropped from its title in 2017. After the 2018 Sydney Beer Week, where 130 events were staged across a 10-day period, then owner David Phillips announced that the 2019 festival was being cancelled.
The impact of Covid-19 on hospitality trade in the Emerald City in the years immediately proceeding that decision probably would have meant it couldn't have gone ahead anyway. But the fact one of Australia's most vibrant destinations for a pint, that's markedly better served than it was back in 2018, still didn't have a beer week to call its own was a major point of frustration for everyone concerned.
But with Pete's stewardship alongside Josh, the chagrin surrounding that is being put right, with the pair telling Beer & Brewer it was "time to show people what Sydney can do".
"Initially, the obvious intent is to bring people back together," Pete said when looking broadly at the vision for the "tightly curated" festival that will take place again over an approximate 10-day period.
"It feels like NSW and Sydney has disbanded. Pre-Covid, there was so much on and people were working together, collaborating. And while that does still exist, I think there is also a little bit too much focus on running your own thing without thinking about the greater good.
"While things are ticking along, we haven't got back on our feet to say 'let's be a destination' and put on a celebration that says 'hey, come'. We've got so much good going on but we're just not talking about it. We need this kind of a forum to go 'we are doing great stuff, we've got amazing beers, amazing breweries' and we need to pick the eyes out of the great things that we're doing."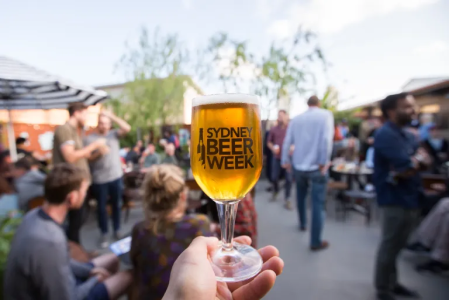 If you go back to the last time a Sydney Beer Week was staged, a good chunk of the city's beer culture didn't even exist, while what was there is, more often than not, so much more than it once was.
Yet, without a pedestal to showcase itself collectively, Josh said there's "undoubtedly" been a sense of jealousy around the traps in Sydney as the likes of Melbourne's Good Beer Week bounced back relatively quickly after Covid's impact as its stewardship remained consistent despite some lean years.
"An analogy I used the other day was 'balloons are awesome, and having one is great, but there's something really cool about the impact of people standing together with 100 balloons at the same time'. That impact of bringing it back to the consumer – that's what we're after, " Josh said
"The consumer knows now that craft beer can be found in pretty much every venue, but what is missing is the experience side of things and the education side – and that can only be delivered by hospitality professionals.
"Being able to drink the beer is one thing, but being able to experience it at the same time is a whole other thing. And that's why that focus on hospitality is so important and where Sydney Beer Week comes into it. By working with hospitality professionals and venues that over index in craft beer, and then working with suppliers, is going to give that experience to the consumer."
Moving forward
With the previous Sydney Beer Week owner now living overseas, Pete said he had "been waiting for the day" when someone would approach him with the intent of taking it over.
"And he's genuinely happy that someone is going to look after it."
And whilst they're keen to see renewed focus, where "venues (are) front and centre" and "moving away from brewery-led events", they're also conscious of "showing respect to its rich history" and reawakening a lot that was good about the celebration.
"This is very much about the industry, building it and getting people involved and getting breweries into and talking to venues. And I guess from a broader point of view, getting people to experience what we can do in Sydney.
"Now it's done, we just want this week to happen. Year one, we just want to get it going, get it working and getting in front of people. If no one takes the first step, we wouldn't have it next year or the year after that.
"So let's just start it, even if it's smaller than the previous one. Smaller is better than nothing, and then we can snowball down the line."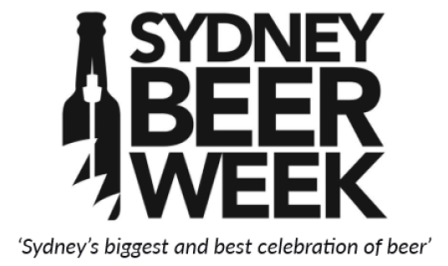 Sydney Beer Week media release in full:
Sydney Beer Week Returns in 2024: A Celebration of Sydney's Vibrant Beer Scene
Sydney Beer Week (SBW) is making its triumphant return in 2024 after a hiatus, promising an exciting celebration of Sydney's thriving beer culture. This highly anticipated event marks a revival of the city's beer festival, welcoming beer enthusiasts, industry professionals, and anyone who appreciates exceptional experiences.
Having undergone a transformation in leadership, SBW is now under the capable stewardship of Peter Anstey, General Manager of Hotel Sweeneys. Pete, a stalwart in the craft beer scene since 2012, has nurtured his passion by curating a wide range of quality beers, including Cloudwater, Range, One Drop, Tiny Rebel and many more since those earlier days. His dedication to fostering the local and international craft beer community has made him a respected figure in the industry.
Pete, reflecting on the revival of SBW, stated: "It was time; with Melbourne having Good Beer Week, it struck me that Sydney needed to reawaken. We needed to celebrate our venues, our customers, and our amazing breweries. Australia now boasts excellent breweries and beers, and we should be out there supporting our industry and the people who dedicate their lives to providing us with some of the best beer and venues that give us some of the best times of our lives".
Collaborating with Pete is a long-term supporter of the Australian beer scene, Josh Quantrill. Working with businesses to support the wider growth, stability, and penetration of the beer market, JQ has become a figure of consistency and drive whilst working with brands such as Capital Brewing, BrewDog, and most recently 4 Pines. Together, they aim to reshape SBW into a dynamic and inclusive event that brings the entire beer community together.
Pete added: "With plenty of work to do before the event, we are very excited to get stuck in and with the support of the industry bringing everyone together. Now is the time to see the end of the COVID era and have a celebration that everyone wants to be part of. We want to celebrate our people, our industry, and our pubs, and everyone's invited".
JQ emphasised the importance of supporting venues during SBW, stating: "The plan is very much to put venues front and centre during SBW, moving away from brewery led events. We want to see a more collaborative approach where producers host events within licensed premises. Venues are an incredible part of the beer scene, and supporting them is paramount as we bring back SBW. Symbiotic relationships between breweries and venues has brought about some of the most incredible experiences, alongside financial stability, and working together is the only way for all to continue into the future".
Sydney Beer Week 2024 promises to be a remarkable celebration of Sydney's beer scene, highlighting the resilience and creativity of the industry. Stay tuned for further updates and announcements as SBW gears up for an unforgettable event.