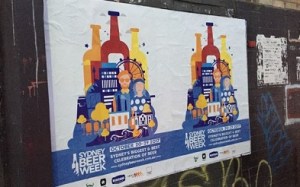 Sydney Beer Week has been cancelled indefinitely.
The organisers has cited a decline in registrations and a "pull-back of sponsorship support" as reasons for cancelling the event.
"I believe Sydney should celebrate beer in a big way," David Phillips, owner of Dave's Brewery Tours and organiser of Sydney Beer Week, wrote in an email to event partners. "However, the dynamics and market Sydney Beer Week exists within and the community it serves has changed since the Festival was conceived with a growing number of conflicting interests that are simply not able to be addressed appropriately with such a marginal business model.
"So when registrations and sponsorships lag, the ability to run a festival that brings benefits to all is severely affected. It simply does not do anyone any good to conduct a mediocre festival.
"I hope that in time we are able to resurrect Sydney Beer Week and I welcome any input and support from the community to make that a reality."