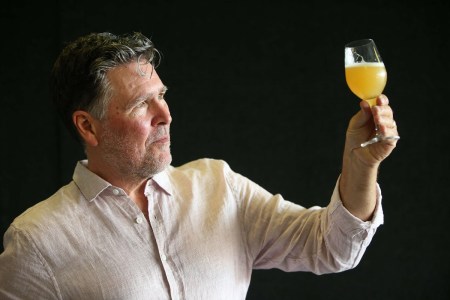 Two non-alcoholic and a low carb beer have been judged as some of New Zealand's finest drops while a wheat beer was crowned the inaugural "Supreme Winner" as the New World Beer & Cider Awards Top 30 were announced this week.
Marking the eighth staging of one of New Zealand's most prestigious beer and cider awards, this year's event received almost 700 local and international entries with the top 30 placegetting beers, ciders and a single ginger beer to be stocked nationally in major sponsor New World's supermarkets.
This year was the first time all of the 30 winners were locally produced while the Weissbier from pioneering New Zealand craft brewery Emerson's was named the competition's overall champion – the first time such an accolade has been awarded.
Among many of the notable takeaways from this year's Top 30 was the announcement Garage Project's Tiny and Bach Brewing's All Day – both non-alcoholic IPAs – were among the winners, making them the first alcohol free beers to make the list. Meanwhile, Epic Brewing's Epic Blue became the first low carbohydrate beer to make the cut as well.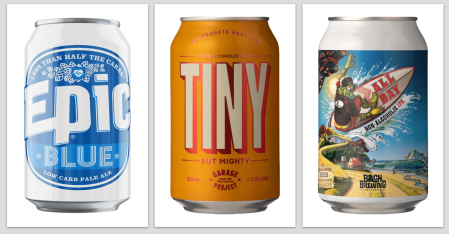 Chair of judges Michael Donaldson (pictured at the top) said: "Creating a full-flavour beer without the alcohol is no easy feat. These winning breweries have met the challenge and led the market with stunning results that even the most beer-loving consumers can enjoy pulling from the fridge.
"To make the Top 30, an entry has to not just impress, but must reach the threshold of being a world-class example of its style, and these certainly do. Both are non-alcoholic options that don't make you feel as if you're missing out on anything."
In reference to Epic Blue he added: "We judged the low carb entries alongside their peers in each style class, and it's a real credit to the skill of the Epic team to have created such a full-flavour competitor."
In other results, Burkes Brewing – one of New Zealand's most isolated breweries – proved their standout success last year was no fluke as their #Fakenews hazy IPA once again ranked among the country's best; Garage Project secured four Top 30 places – an Awards' record; and Beer Baroness, Bootleg, Morningcider, Ranga, Rhyme X Reason, Southpaw, The Theoretical Brewer and Volstead all made the list for the first time.
"This Top 30 is a showcase of some of the best brewing talents and innovators in the country," Michael said. "It's great to be able to celebrate these new and less-widely known names alongside heritage brands like Steinlager, and popular craft breweries like Panhead and Sawmill, who continue to experiment and perform at the top of their game."
A full list of the Top 30 is below. All winners, as well as the 70 Highly Commended brews, can also be found on the New World website at newworld.co.nz/Top30
2022 New World Beer & Cider Awards Top 30
| | | | |
| --- | --- | --- | --- |
| Brewery/Brand | Region | Winning Beer/Cider name | Style |
| 8 Wired Brewing | Warkworth/Matakana | 8 Wired A Fistful of Raspberries | Wheat, Saison, Sour |
| 8 Wired Brewing | Warkworth/Matakana | 8 Wired iStout | Stout |
| Bach Brewing Co. | Auckland | Bach ALL DAY Non-Alcoholic IPA | Non Alcoholic |
| Bach Brewing Co. | Auckland | Bach PEACH PUCKER Berliner Sour Beer | Wheat, Saison, Sour |
| Beer Baroness | Christchurch (central) | Beer Baroness Sunshine & Spaceships | Hazy |
| Behemoth Brewing Company | Auckland – Mt Eden | Behemoth Brewing Hop Buddies Homer and Marge Hazy IPA | Hazy |
| Bootleg Brewery Ltd | Hamilton – Matangi | Bootleg T-Straight Burnout Smokey Stout | Stout |
| Brave Brewing Co | Hawke's Bay – Hastings | Brave Brewing Co Bottle Rocket Extra Pale Ale | Pale Ale |
| Burkes Brewing Co | Tekapo | Burkes Brewing Co #Fakenews Hazy IPA | Hazy |
| Emerson's Brewery | Dunedin | Emerson's Weissbier | Wheat, Saison, Sour |
| Epic Beer | Auckland – Onehunga | Epic Blue Low Carb Pale Ale | Pale Ale |
| Epic Beer | Auckland – Onehunga | Epic Cryopop | IPA |
| Garage Project Brewery | Wellington | Garage Project Hatsukoi Lager | Lager & Pilsner |
| Garage Project Brewery | Wellington | Garage Project Pernicious Weed IIPA | IPA |
| Garage Project Brewery | Wellington | Garage Project Proper Crisp IPA | IPA |
| Garage Project Brewery | Wellington | Garage Project Tiny Non-Alcoholic Hazy IPA | Non Alcoholic |
| Morningcider | Auckland – Morningside | Morningcider Strawberry Rosé Cider | Cider & Alcoholic Gingerbeer |
| Mount Brewing Co | Mount Maunganui | Mount Brewing Co Golden Hour Hazy XPA | Hazy |
| North End Brewery | Kapiti Coast/Waikanae | North End Bones of the Land Saison | Wheat, Saison & Sour |
| DB Breweries Ltd | Nelson | Orchard Thieves Rose | Cider & Alcoholic Gingerbeer |
| Panhead Custom Ales | Wellington – Upper Hutt | Panhead Port Road Pilsner | Lager & Pilsner |
| Ranga / Brand Evolution | Gisborne | Ranga Alcoholic Gingerbeer | Cider & Alcoholic Gingerbeer |
| Rhyme X Reason Brewery | Wanaka | Rhyme X Reason Space Monkey | Lager & Pilsner |
| Sawmill Brewery | Matakana | Sawmill Extra Pale Ale | Pale Ale |
| Sawmill Brewery | Matakana | Sawmill West Coast IPA | IPA |
| Southpaw Brewing Company | Christchurch – Hornby | Southpaw Brewing Say Hey Kid IPA | IPA |
| Lion | Auckland | Steinlager Pure | Lager & Pilsner |
| The Theoretical Brewer | New Plymouth, Taranaki | The Theoretical Brewer Mad Hatter | Hazy |
| Urbanaut Brewing Co | Auckland – Kingsland | Urbanaut Hacienda Disco Beer | Lager & Pilsner |
| Volstead Brewing Company | Christchurch – Riccarton | Volstead Brewing Company Riwaka Hazy | Hazy |