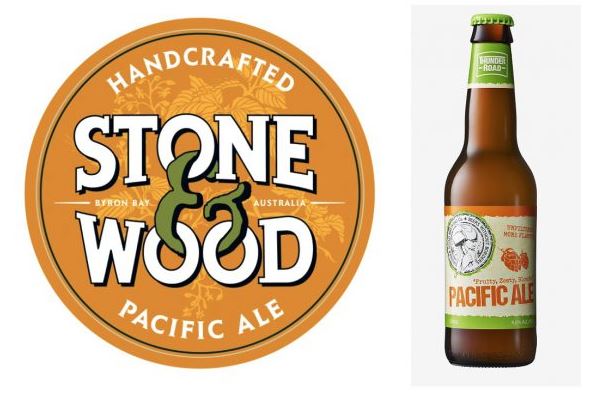 By Andy Young, TheShout
The Federal Court has dismissed Stone & Wood's appeal of an earlier ruling regarding Thunder Road's use of the 'Pacific Ale' name.
Stone & Wood appealed an initial ruling which allowed Thunder Road to continue to use the Pacific Ale name, having launched proceedings in 2015 against Thunder Road's owners, Elixir, alleging passing off misleading or deceptive conduct in contravention of Australian consumer law.
In that ruling the primary judge rejected Stone & Wood's claims for misleading or deceptive conduct, false or misleading representations and for passing off. He also rejected Stone & Wood's trade mark claim.
In dismissing the appeal the Federal Court said of the original ruling: "It was not a contradictory finding to find that the words 'Pacific Ale' alone and without a clear textual and visual connection with Stone & Wood (the latter words as the dominating brand) did not distinguish the beer of Stone & Wood.
"The reasons of the primary judge elucidate his conclusions about this. First, as a matter of impression and looking at the labels, decals and get-up of Stone & Wood Pacific Ale his Honour did not see (and we agree with him on this) the words 'Pacific Ale' being used as a prominent branding reference.
"This was entirely consistent with what those behind Stone & Wood wanted to achieve by the words. The words 'Pacific Ale' and 'Pacific' do have (as the primary judge found) a 'descriptive' quality: that is, the word is apt to connote or evoke imprecise senses that do not distinguish the product. The vague geographic reference, the calming reference, and over this the reference to Australian and New Zealand hops are examples. All of these connotations were recognised by the business people involved, as discussed by the primary judge.
"The primary judge did not make any finding that Stone & Wood had a substantial reputation in the phrase 'Pacific Ale'. The reputation accepted was 'Stone & Wood Pacific Ale' with the words 'Pacific Ale' not being used alone, but being used in a subsidiary way, and having a descriptive quality.
"In circumstances where those behind Elixir sought to distinguish their Thunder Road product by very different colouring and get-up and where the consumers are discerning and attentive to the look of the bottle and packaging, the origins of the product and the story of the brewers behind the hundreds of beers, the conclusion by the primary judge that there was no association between Thunder Road Pacific Ale or Pacific and Stone & Wood or Stone & Wood Pacific Ale conveyed is one that was open.
"It was also partly based on the assessment of the presentation of both products in their get-up, colour and use of language for labels, decals and packaging. We are unable to identify any error in how his Honour has analysed these matters. Indeed, we agree with his overall assessment."
The court added that it saw no error in how the primary judge dealt with the expert evidence, adding: "Stone & Wood have not demonstrated any error in the findings of the primary judge. We would dismiss the appeal with costs."
Stone & Wood's co-founder Jamie Cook, sent a statement to TheShout, in which he said this appeal was not about winning or losing and that the brewer was simply trying to maintain a respectful industry, he also said that Stone & Wood was continuing with its efforts to trade mark the Pacific Ale name.
"This judgement is the closure of just one chapter in what has been a long drawn out process for us in protecting our IP. It wasn't about winning or losing, it was about making a stand on behalf of our community (our team, customers, drinkers, and suppliers), it was also about making a stand for originality and creativity," Cook said.
"There are a lot of businesses in this industry that search for new spaces and create new directions. It's fine for the rest of the industry to capitalise on the momentum created by that if it's done in a respectful way.
"We also understand it's a cluttered market and occasionally we, as an industry, unknowingly step on each other's toes. In those situations, we can usually sort it out brewer to brewer. In fact, we have demonstrated an ability to do just that in the past and have changed our branding when we accidentally used a beer name that had been used by another brewer.
"Our stance is about trying to maintain a respectful industry.
"Meanwhile we are now left with continuing our efforts to have our IP protected via the trade mark process, by dealing with the current opposition to the PACIFIC ALE Trade Mark registration which will take some time to resolve."