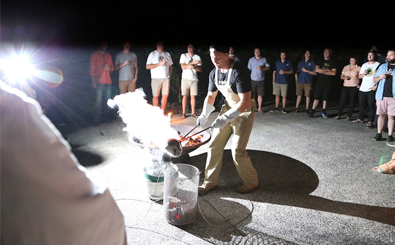 As of this week, the highly-anticipated Stone Beer from Stone & Wood will be available nationally on tap and in bottles.
Launched at the brewery's annual Festival of the Stone event on the weekend, the limited release beer was celebrated with great food and music.
Stone Beer has evolved over the years, first starting as a deep red steinbier in 2009. It was not until the last few years that Stone & Wood added some darker roasted malts and used more noble hops to create a darker, higher alcohol ale with a firmer bitterness.
As a tribute to the brewers of the Middle Ages, Stone & Wood brew the beer by adding wood fired stones to the kettle to rouse the boil and intensify the malt characters of the beer. Apart from the obvious heating effects, the stones also caramelise the brew to create subtle but rich toffee like flavours.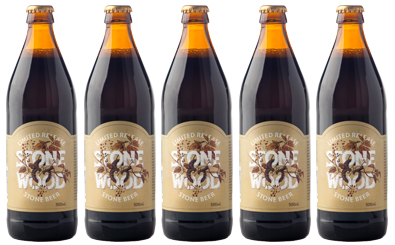 This year's Stone Beer is more like a traditional European ale, with an earthy, rich and balanced taste. Serving up dark fruits and toasted nuts, the complexity is driven by 11 different malt types including Vienna, Chocolate Wheat and Caramelised Malts. Along with Hallertau Hersbrucker hops, it has a caramel flavour that finishes with a dry roasted bitterness. The beer has also spends five weeks in the tank so it has time to develop the complex flavours, which make this release so distinctive.
Stone Beer is 6.4% ABV and is available in 12 x 500ml bottles and in 50L kegs.