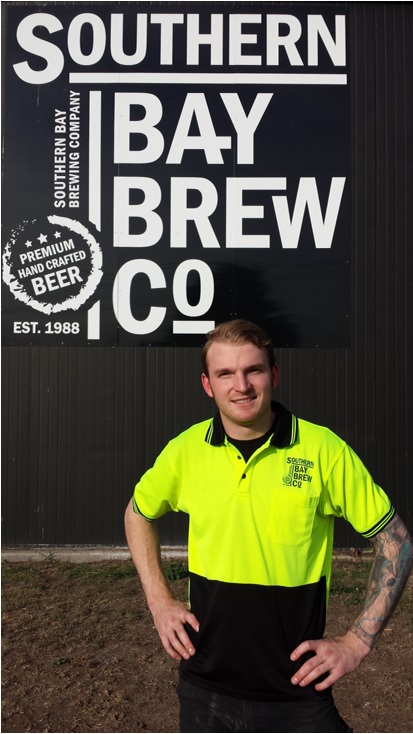 US brewer KyleTrammell has taken over the recently advertised position at Victorian brewery Southern Bay.
Having been brewing in the in the U.S. craft brewing industry for the past six years – in the Rocky Mountain West area, most recently at Red Rock Brewing Co, Salt Lake City, Utah – Trammell is reportedly excited to make Australia his new home and is looking forward to working in "the new craft beer frontier".
With a background that has been heavily influenced by the Czech style of Lager brewing, classical beer styles, and barrel-aged beers, Trammell gained experience at Bohemian Brewery (Salt Lake City) brewing double decocted Lagers to Reinheizgebot standards. Unsurprisingly this left him with a passion for traditional German Lagers and barrel work that he wishes to share with the Australian craft brewing industry. Additionally, Trammell is acertified Cicerone or beer sommelier – currently only one of two Australia wide.
According to Ben Israel, General Manager at Southern Bay Brewing, the team is more than happy with their new brewer and pleased to have him on board.
"Kyle is a great bloke who brings strong engineering and technical knowledge to our Brewery and has already improved quality," he says. "His immediate impact can be seen in the new roof, further capital upgrades of new equipment and ongoing staff training. The passion is there and now we're all looking forward to seeing his creative ability in the second half of the year with new single batch beers. He's great to work with and has fitted in well with our Brew Crew and customers."