Known for being an incredibly humble man, Shawn was close to speechless last night as he accepted his award for Brewer of the year for 2012.
A stand out winner in the category – followed by deserving runner-up AIBA Brewer of the Year Brendan Varis – Sherlock, the Head Brewer at Murray's Craft Brewing Co in Port Stephens, is well-known for his quality creative brews. Couple that with the fantastic names and labels given to the Murray's products and the brewery has certainly created a winning formula.
Speaking to the crowd after his win, Sherlock was typically humble, claiming the award was for the whole brewery and great recognition of the hard work the whole team puts into creating quality beer.
The achievement was picked up by the local media with Sherlock starring in today's Newcastle Herald.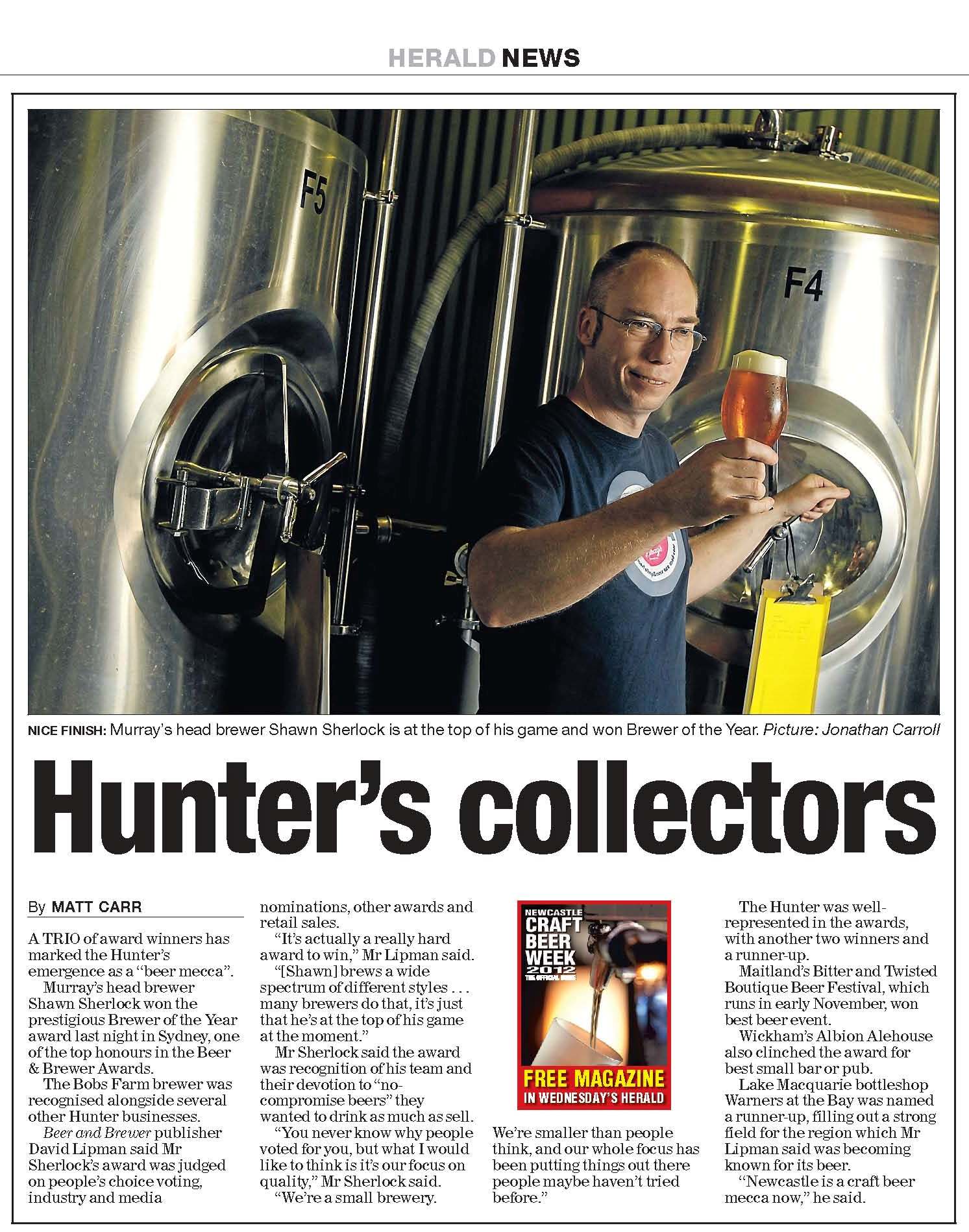 Young Brewer of the Year, Will Irving, was similar stoked with his award and cheekily claimed that as he brews 80 per cent of Feral's beer he was deserving of the trophy. Also collecting Best Beer for his brewery's Feral Hop Hog brew, he thanked the absent Brendan for letting him into the brewery even though he didn't even know how to fit a hose.
Will accepting the Best Beer Award from O-I