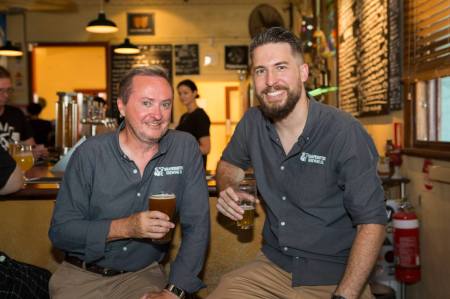 Shapeshifter Brewing Company recently launched in Adelaide, debuting with a range of four hop-driven beers.
Behind Shapeshifter are Kevin Mulcahy – in charge of sales and business development – and James McCall, who heads up the brewing side of the equation while also looking after social media and graphic design.
Shapeshifter has launched with four beers in can and keg: a Session Ale made with Galaxy, a single hop (Idaho 7) American-style Pale Ale, a dry-hopped New World Pilsner, and a Hazy IPA brewed with New England yeast, four "super juicy" hop varieties, and wheat and oats in the grain bill.
As McCall explains to Beer & Brewer, there are "no plans for a 'core range' at this stage, instead creating small batch, seasonal releases that will always be changing".
"We want to make modern, seasonal beers," he adds. "We'll have a mix of hop-forward, hazy styles and clean, crisp refreshing beers as well."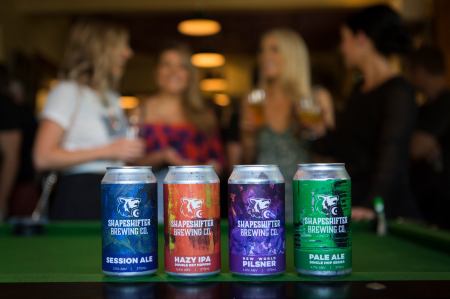 Both longtime homebrewers, the pair met in late 2016 while enrolled in TAFESA's Certificate III Food Processing (Microbrewing) course, where they discovered they each held dreams of opening their own brewery.
"Initially we were trying to start our own breweries, before we decided to team up as we had a similar vision and complimenting skillsets," McCall says. "Plus, there's so much to do – it helps to have a business partner."
After spending "the better part of a year and a half" looking to build their own venue, in mid-2018, McCall and Mulcahy changed tact and decided to contract brew, to build the brand and "give the market a taste of our beers."
Interestingly, the first batch of Shapeshifter beers weren't actually brewed in Adelaide; instead, the team linked up with former TAFE classmate John Moloney to brew and can their first run.
"Our first batch of beers were made at Sow & Piglets at Port Campbell, Victoria. John was in our TAFE class back in 2016, and apart from being a friend, his brewery isn't too large and has a canning line – so it ticked all the boxes.
"We'd love to bring production back to SA going forward, and we're in talks with a few breweries to try and make that happen."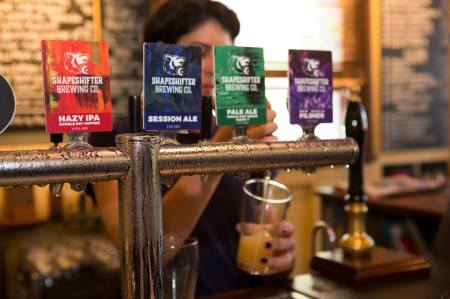 The fact that Shapeshifter has launched with a range of four beers – rather than just the one – also sets them apart from many breweries who get their start contract brewing, says McCall.
"That's allowed us to have a portfolio that venues can select from, and so far the response has been fantastic."
And while Shapeshifter will contract brew for the foreseeable future, there are plans for a facility of their own a little further down the line – but not exactly a full brewery, to start with at least.
"One model we're seriously considering is building a venue with a cellar, packaging line and tap room," McCall says. "This would allow us to contract brew the wort almost anywhere, then ferment on site similar to breweries such as Left Barrel, Wildflower and Molly Rose. Eventually we would add a brewhouse, to allow us full control of the process."
For now, Shapeshifter beers are only available at select retailers and venues in Adelaide.