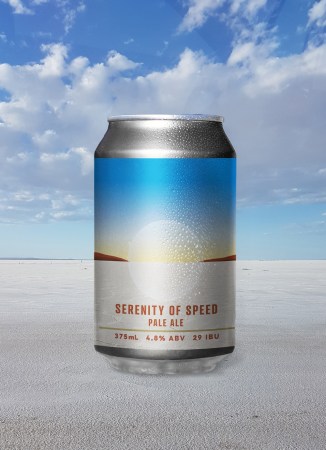 Each year Prancing Pony Brewery's co-founders Frank and Corinna head to Lake Gairdner with their bikes in tow to participate in Dry Lake racing. Lake Gairdner is one of the few places in the world where time floats in space but once a year the landscape becomes a whirlwind of activity with people from all over the world bringing their beloved vehicles to achieve the fastest runs.
It's a place like no other and is where the white salt meets the red earth and a brilliant blue horizon during the day becomes a blanket of stars at night. Where power becomes more power and stories are told and where each and everybody is equal, a bit crazy, for sure. Where people fall deeply in love with the remoteness of this place and where friendly gatherings are temporarily disrupted by the announcement of a new record run, a new personal milestone, just borrowed in time but rewarding the participant for the long hours in the garage, as it is there where the race has been won.
This is a pure form of motorsport made famous by the movie 'The Fastest Indian', starring Anthony Hopkins.
"We have often talked about a beer that represents what we do, because a cold, refreshing beer after a day of racing in 40-plus degrees in the middle of nowhere is what we all want," says Corinna.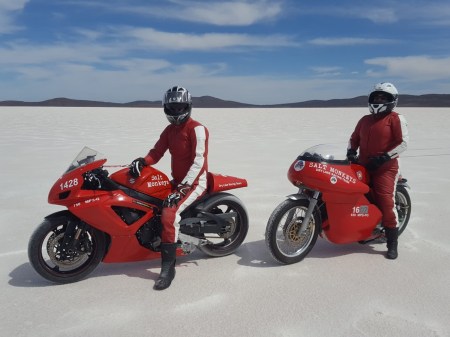 Of course, it couldn't be just any beer as it has to represent the spiritual feeling of dry lake racing and at the same time, it has to be respectful of the custodians of the land, the unique landscape and represent the people participating and spearheading the sport.
Back in the brewery, Frank and the brewing team put their skills to task and the result is Serenity of Speed – a crisp Pale Ale with a hint of lemon, citrus and a pinch of Lake Gairdner salt.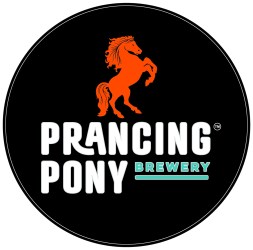 "It tastes just like washing down some super fresh oysters with a glass of Kölsch," says Frank, defiantly the perfect beer after a run on the salt.
Prancing Pony Brewery, 42 Mount Barker Road, TOTNESS, SA 5250
www.prancingponybrewery.com.au
Serenity of Speed is available online and in select stores nationwide.