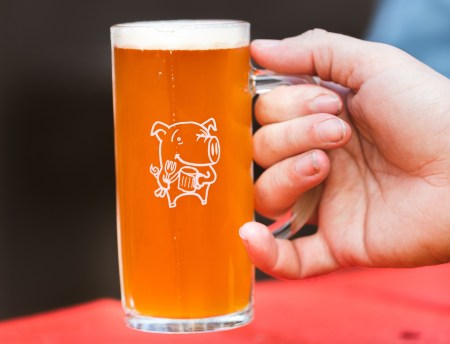 Stouts and beanies will be replaced by hazies and sunshine as South Australia's Beer & BBQ Festival makes a comeback as HomeBrewed – an open-air event held at the Adelaide Showgrounds from December 4-6.
The Beer & BBQ Festival has been a staple of the Adelaide festival calendar for the past five Winters but due to COVID-19 the 2020 gig was postponed. Thankfully for the faithful new Summer dates have been announced alongside a who's who of South Australia's finest breweries and food and entertainment providers.
"We have been asked thousands of times why we don't hold the festival in Summer, so given everything that's happened to our industry in 2020 we just thought, 'why not?'," event organiser Aaron Sandow said.
"HomeBrewed is like the upstart little sibling of Beer & BBQ Fest, with a mantra to showcase South Australia's world-class producers, giving revellers the chance to enjoy a huge selection of local beers, global BBQ flavours and rock'n'roll all weekend."
The full brewer line-up will be announced in mid-October, but the focus will be on the best mix of fan favourites and emerging producers. Brewers already announced include the likes of Woolshed Brewery, One Barrel Brewing, Pirate Life Brewing, Beernoevil, Whet Whistle, Shifty Lizard, Thug Life and Silver Bark. A select group of cidermakers, wineries and distilleries will also be invited along.
Jack Cameron, co-founder of Pirate Life Brewing, who has been part of every iteration of Beer & BBQ Fest, is looking forward to embracing the experience BBF HomeBrewed will offer.
"We've always said Beer & BBQ Fest is the best beer festival in the country and we love it being in our hometown. Whilst it will be strange not wearing beanies and drinking stout we are keen to get some sours and fresher style beers into people's hands at HomeBrewed," he said.
Alongside a music line-up that includes Wolf & Cub, The Superjesus and Chunky Custard, visitors can also be entertained by the likes of the infamous 'beer bod' wet t-shirt contest, a silent disco, a tiki bar, carnival rides, on-site barbers, markets, a chili eating competition and much more. BBQ aplenty is catered for by Drew's Soul Food & BBQ, Four Seeds, No Beard Required BBQ and multiple others.
BBF HomeBrewed will host four sessions over three days including the ultimate knockoff 'Froth Town Friday', 'Beer Nerd Saturday' day session and 'Super Saturday' night session and 'Sneaky Sunday' which also happens to be child and pooch friendly.
Tickets are on sale through the BBF website here from Wednesday 9 September.
Contact Beer & Brewer by clicking here to share your news and views.