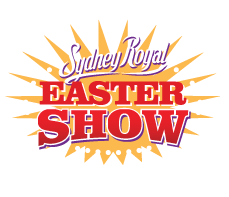 The Royal Easter Show will be not only be playing host to a bunch of wood-choppers and highly-strung dressage horses in 2013, it will also be home to the biggest beer garden in Australia.
Hosted by Harts Pub, the Rocks Brewing Co beers will be joined in the beer garden by a variety of locally-owned breweries including Stone and Wood,
Riverside Brewing Company, Illawarra Brewing Company, 4 Pines, Endeavour
Brewing and The Australian Brewery.
According to Mark Fethers, founder and GM of Rocks Brewing, it's not a "beer geek festival" but an opportunity to give a wide variety of people the chance to sample and buy Aussie craft beer.
"About
12 months ago the Royal Agricultural Society of NSW (RAS) came to us
and asked if we would be keen to run a beer garden at the show' says Fethers. "Hell yes!" was our
response. What an opportunity to get ours and other local Australian-owned craft beer on show at Australia's largest single event."
The Royal Easter Show is a Sydney institution with millions of visitors attending every year to see the 'city meet the country'. As well as giving a huge variety of people the chance to sample craft brews – including people that may not be familiar with the term 'craft' – attendees will be able to fashion themselves a 'show bag', and buy a few six-packs of their favorite drops to take home… surely a great reward for taking the kids to the Show for a day of sugar-binging and farm animal-petting.