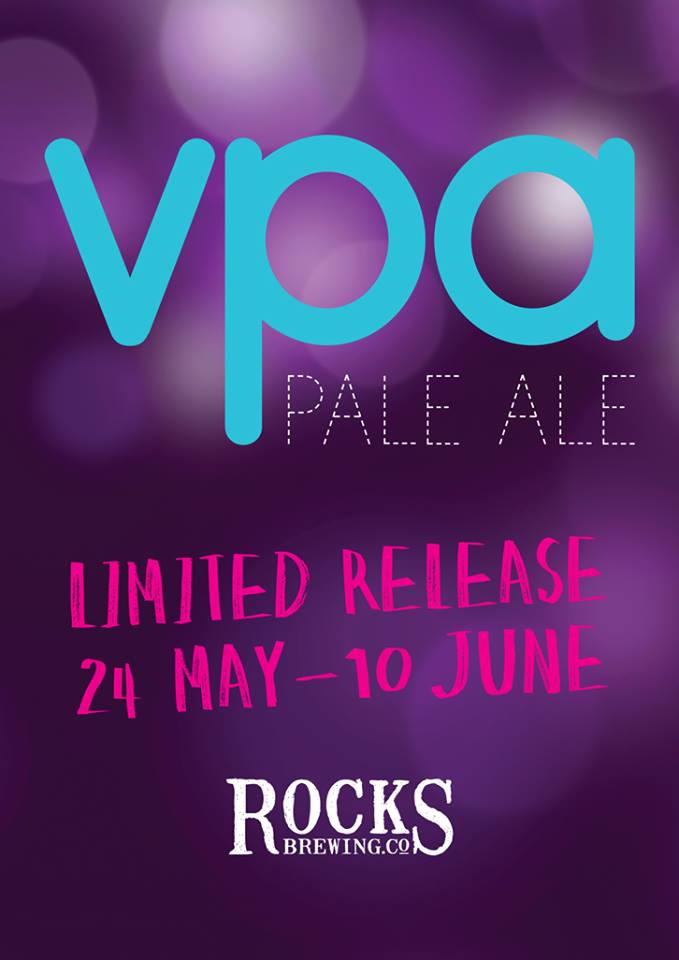 To celebrate the much-loved Vivid Festival in Sydney, local craft brewers Rocks Brewing Co have released a limited edition Vivid Pale Ale.
According to owner Mark Fethers, the VPA (not to be confused with the far less exciting VPL) is built around their popular Hangman Pale Ale, but is a little lighter in colour and a little lighter on the hops.
Making it less bitter was a decision made in order to make the brew an easier drinking beer for punters – especially those attending Vivid that may not be as used to super hoppy beers. It is a valid consideration with the brew appearing on tap at several CUB contracted pubs – one of the first independant craft beers to do so.
VPA is on tap at the Paragon, Ship Inn and Orient Hotel until June 10.