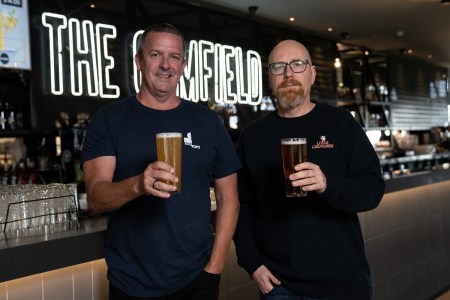 Lion has announced its Bevy Brewing Co has ceased production and that its home at The Camfield Hotel in Perth will convert to a Little Creatures brewpub on May 5.
In a statement, Lion said: "The Camfield will host old favourites like the Little Creatures' iconic OG Pale Ale, as well as the first of The Camfield brewed, limited-release beers Backyard Ale, an All-Australian IPA and a new permanent Draught Ale that celebrates the partnership. New brews will be developed and brewed every few months too, only available at The Camfield and Three Pound Group venues".
With a capacity of 2,500 and billed by the owners as "Australia's largest pub", Lion and the venue's owners – the Three Pound Group – opened The Camfield in 2018 adjacent to Perth's new stadium.
Little Creatures beers are already being created on the kit previously used by Bevy at The Camfield ahead of the May launch. A free event for Perth locals will kick things off from 4pm to 8pm where Fremantle band Ra Ra Viper will play while guests can meet Little Creatures brewers. The first 300 people through the doors will be given a free pint plus there is a chance to win a Little Creatures at The Camfield Season Pass which gives the holder season priority access to The Camfield on AFL Game Days with a Little Creatures bar tab and food platter.
Little Creatures' head brewer Russ Gosling (pictured above on the right with the Three Pound Group's GM Tim Mclernon) said: "Little Creatures is proud to be opening its second outpost in Western Australia, twenty-three years on since opening the doors to its first brewery in Fremantle. We've put a lot of effort into creating a space that is both inviting and exciting for locals and visitors alike, and we can't wait to share it with everyone".