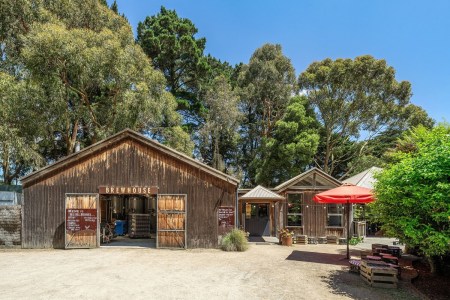 The Mornington Peninsula's original craft brewery and one of Australia's longest running is for sale with Red Hill's founders saying the time is right to move on and that they hope someone carries on their legacy on the unique Victorian property.
After more than 22 years spent establishing and running the much loved Red Hill Brewery, Karen and Dave Golding have chosen to offer their five acre property in Red Hill on the Mornington Peninsula for sale complete with their former home (now a successful B&B), brewery, venue, business and established hop farm. The sale is being handled by Kay & Burton.
Speaking with Beer & Brewer, Karen said they'd been mulling their exit plan for the last five years and had considered various scenarios, including leasing the property or selling the business and remaining a landlord.
But the decision to package everything up as one "was the only option" Karen said so they would be "free to make (their) own decisions for the future".
"We are mindful that we're getting on. Dave's nearly 60 and we've been doing this for close to 25 years," Karen said of the business that helped pioneer craft beer in the region.
"Every accountant and everyone you speak to says 'what's your exit plan guys? What's the succession plan?'. And we had been saying 'oh I don't know, we'll just keep working'.
"But then you do think about it longer and harder and I guess for the last five years we've thought about other options and scenarios. But for us (an outright sale) was ultimately the only option – other than having other family members take it over.
"It's what we think is an amazing opportunity and we've done it this way because we want the brewery and the brand to find the right kind of home for the future."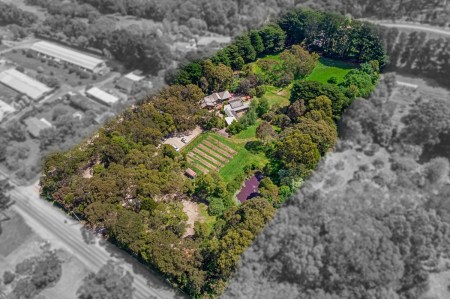 After a long and at times frustrating planning process back when the Goldings were trying to kick-start their business, they have since established a unique operation in a rural area of the Mornington Peninsula where its commercial use is very much tied to there being hops grown and beer brewed on the site.
Therefore, Karen said she was hopeful any potential buyers would see value in maintaining a brewery and hospitality venue on the property.
"It does give us a fair amount of confidence that it will stay a brewery, but whether people keep the same brand or change it up, will be out of our control.
"We would love for someone to take it on and carry it on (as Red Hill). We feel there is still so much potential here.
"We've grown our own hops, water is recycled on site and there is very little waste apart from spent grain. So we are kind of paddock-to-pint and there is a big sustainability aspect to everything that happens on the property.
"And we were the first (on the Mornington Peninsula) and we're one of only two (breweries) in a beautiful rural area where you can be amongst the natural Mornington Peninsula environment and drink a beer."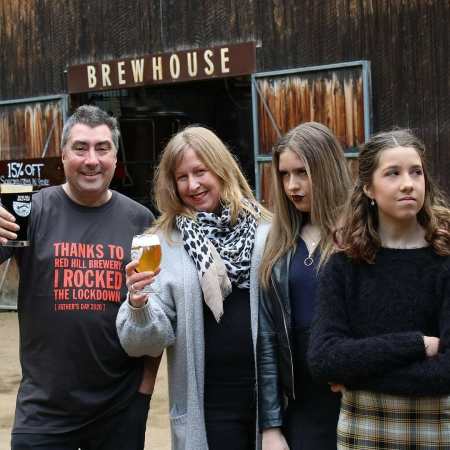 All things going to plan, Karen said her and Dave's futures would be on their terms and an exit from the hospitality industry would allow more time for travel and different vocations. She said they will both look back at all they've achieved at Red Hill with a great deal of pride.
"Dave can probably imagine more time fishing but if I'm really honest, if we did sell it the way we have put it on the market, we would be able to make really clear decisions because we'd be free of other obligations and it wouldn't be complicated by other decisions. We might say we'd take a year off or we might do part-time work. There would be a lot we could do to help others (in small businesses).
"We've always been incredibly committed to being completely owned by us and completely authentic in terms of making our beer ourselves and in our own brewery – and making good beers too.
"They're the things we've 100 per cent committed to and we always have. We've never contract brewed, taken on investors, crowd funded or any of those types of things so that we could grow like others have. That hasn't seemed like something we've wanted to do or made sense to us.
"We'd just love to see someone come in and carry that on and grow it."