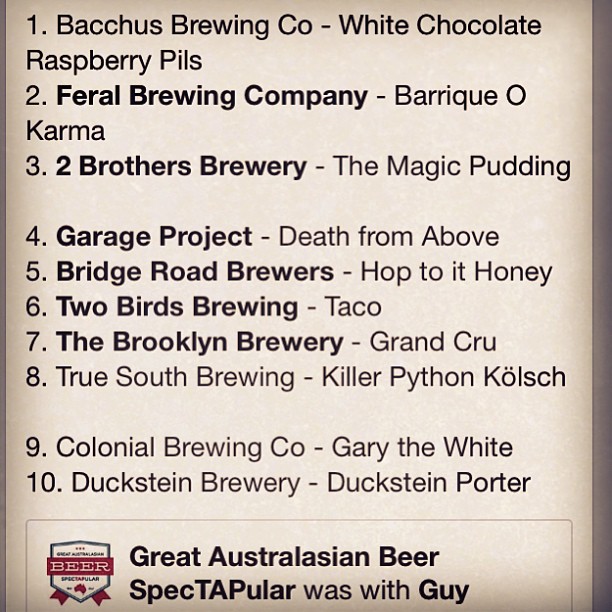 With punters eager to taste some pretty innovative beers, it was always going to be interesting to see what took out the People's Choice crown at this year's Great Australasian Beer SpecTAPular in Melbourne last weekend.
But this year theDan Murphy's People's Choice Award for Best Beer went to Bacchus Brewing (QLD) and their mighty delicious White Chocolate & Raspberry Pilsner.
The brew was both chocolately and creamy with a tart raspberry finish (ed note: while I didn't vote, this beer was a definite fave) and it knocked off Feral Brewing's (WA) Barrique O'Karma, which won the Brewer's Choice Best Beer.
GABS has a reputation for producing some interesting brews, with last year's crown going to Yeastie Boys Gunamatta Pale Ale – a beer that was "dry-leafed" with Earl Grey Tea.
Image care of Eagle Bay Brewing Co's Instagram feed.