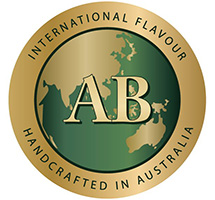 The Australian Brewery in North West Sydney is looking for an experienced brewer to join their small team, making some of the country's best craft brews. With a superb brewing and canning facility and a highly focused quality approach to production, this is a great opportunity for a passionate brewer with commercial experience to develop their skills. Passion and a sense of adventure are a must.
Required Skills
Ability to efficiently run a brew house maintaining high quality of output.
Knowledge of effective CIP practice and high standards of sanitation.
Well-developed sensory skills and understanding of beer faults and their causes.
Ability to work quickly and effectively while maintaining extremely high standards.
Understanding of key quality parameters required to produce high quality beer.
Willingness to represent the brewery at many and varied functions.
Good communicator with a clear understanding that being a brewer is the best job in the world (with perhaps the only exception in being a Mythbuster)
Preferred Skills
Experience of running a packaging line.
Experience of earth and sterile filtration.
Ability to perform a variety of QC tests.
Good package available for the right candidate­; if you fit the above criteria please send your CV and covering letter to neal@australianbrewery.com.au – feel free to send an email if you have any questions.
Closing date 14 September 2013.