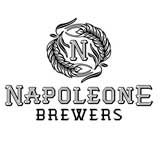 Napoleone Brewers is on the hunt for a Cellar Door Manager to take up a customer service role at the brewery's new facility in Coldstream, Victoria. The new setup will be a combination of brewery and ciderhouse, with an attached restaurant and event facility, due to open this winter.
The team is looking for an experienced Cellar Door Manager, who will be tasked with the following job functions: Lead, educate, and motivate the cellar door team with daily support and monthly staff training sessions; Day-to-day management of cellar door including rostering of staff plus events as required; Drive and track sales, achieve monthly sales targets, grow customer base, and maintain strong customer relationships; Manage stock, stock-takes, deliveries, maintenance of bar equipment, and condition of cellar door; Perform administrative tasks utilizing Microsoft Office, Outlook, Excel, and EZY; and participate in social media campaign.
The ideal candidate will possess:
An education about and a passion for craft beer and cider with a desire to educate staff and customers; Presentable appearance, physically fit, an extrovert with a high level of customer service and a natural sales ability; Strong communication and organizational skills, attention to detail; Similar experience, minimum 3 years, in similar roles managing a team.; Computer literate. Previous experience with POS systems; Current RSA; and be ready to lead and educate a dedicated team starting end of June.
To apply, send your CV to simon@napoleonebrewers.com.aubefore 19th May, 2014.