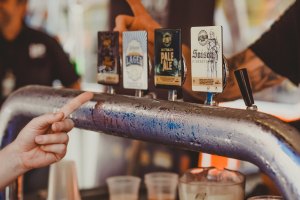 The next few weeks will see a number of beer festivals and events held across Australia, including Inner West Beer Fest, Battle of the Breweries, and the inaugural Bubbles & Barrels Beer Festival.
NSW
The Inner West Beer Fest is taking place at The Royal Leichhardt for the second year running from 17-18 November. The festival runs from 12-8pm on Saturday, and 12-6pm on Sunday.
A range of Australian brewers, including Young Henrys, Pirate Life, Akasha and Willie the Boatman will be showcasing their beers, alongside a range of festival foodies. Live music will be on offer throughout both days, including Dads the DJ.
Entry is free, with a tasting cup and 10 tasting tickets costing $30. Extra tasting tickets can for purchased at $25 for 10.
In addition, the sixth annual Craft Beer & Barbecue Festival will be taking place on 17 and 18 November at The Friendly Inn, Kangaroo Valley.
Featuring over 60 craft beers and cider, barbecue caterers, barbecue battles and live music, there will also be butchery demonstrations, eating competitions, piglet racing, helicopter rides and children's entertainment. The event runs from 10am to 6pm each day.
WA
The same weekend, Margaret River Gourmet Escape will be holding a Battle of the Breweries at its Gourmet Village.
Each session features two brewers and their beers going head to head, with guest punters deciding who dominates. Guiding drinkers through each session will be Elliot Moore from specialist beer store Mane Liquor in Belmont, WA.
Breweries involved include Froth Craft Brewery, Wilson Brewing Co, Black Brewing Co, Bootleg Brewing, Rocky Ridge Brewing Co, Colonial Brewing Co, Eagle Bay Brewing Co and Cheeky Monkey Brewery.
Tickets are $10 each (including a souvenir bottle opener). The Gourmet Village is held Saturday 17 and Sunday 18 November from 11am – 6pm at Leeuwin Estate, Margaret River as part of the Margaret River Gourmet Escape.
QLD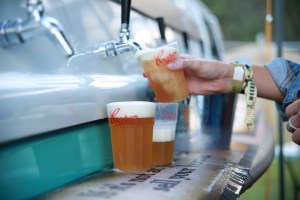 In The Pig 'N' Whistle on Melbourne's Brunswick Street, 12 of Australia's best breweries will be on show at the inaugural Bubbles & Barrels Beer Festival, which takes place on 17 November.
Commencing at 10am, the festival, which is free, will be a celebration of outstanding breweries, barbecue food and live music. Stone & Wood, Young Henrys, Feral Brewing and Coopers will all be in attendance, alongside Your Mates Brewing Co and Hawkesbury Brewing.