To receive a 10% discount on your order use coupon code BrewDad in the shopping cart.
(Excludes shipping costs, offer expires Monday 20th August for pre-Father's Day deliveries, due to transit time orders for WA, NT need to be in by Monday 13th August).
Our premium craft Lager and Pale Ale is brewed to perfection but it is then over to you to create your own label. We will ship it in 10 business days, anywhere across Australia.  The magic all happens at www.brewtopia.com.au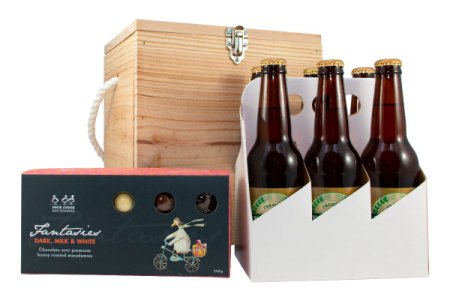 You can create whatever label you like (within reason).  Just check the T&C's.
We should point out that beer is only the beginning.  We also offer premium cider, wines and spring water but to be honest what Dad doesn't want his own brand of beer for Father's Day?
For our online retail business, the user experience is at the core of our technology and through our online Label Maker Tool, consumers can order custom branded beverages in 3 simple steps with delivery to their door, anywhere across Australia.  You can personalise one of our label design templates by adding your own photo, modifying colours and text or upload your own creative artwork file.  We give you the design guidelines of course.  This puts the creative in your hands.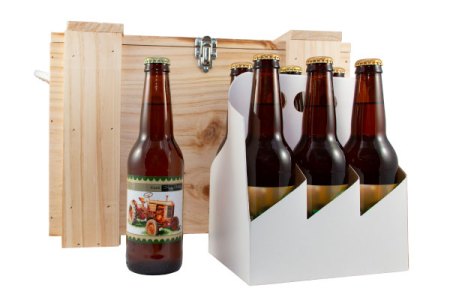 This is all done in real-time and delivers a unique buying experience. Whatever the occasion, we have a premium quality, custom branded beverage solution.  The main thing is to have fun with it.
Custom branded labels are at the heart of our offering and therefore quality of label printing is paramount.  Our labels are digitally printing using world-class technology. All of our labels are then finished with a polypropylene over-laminate, which is an additional process step we take to ensure the ultimate in scratch and water resistance.  It doesn't get better than that.  With in-house graphic design services, we ensure all artwork going to print is of the highest quality with full legal compliance.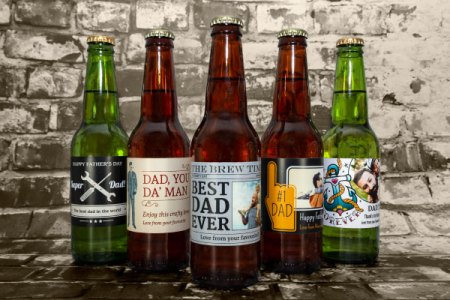 Brewtopia Pty Ltd
Phone: 03 8352 1000
Email: ops@brewtopia.com.au
Website: www.brewtopia.com.au