10 March 2011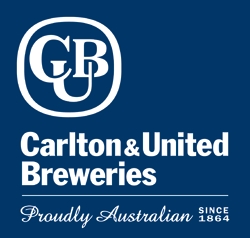 Drive and influence the Australian Beer market!
Seldom do these opportunities present themselves. Yatala Brewery is one of the leading packaging facilities in Australia, responsible for producing one in every four bottles of beer consumed in Australia. Our state of the art facility is a key production site for Carlton United Breweries and is recognised for its 'world class' water efficiency and 'Continuous Improvement' processes. As the Packaging Manager, you will drive the strategic direction and capability development of all 5 high speed packaging lines.
A unique career opportunity, this high profile position requires you to play a key role in the Senior Leadership Team focussed on delivering the Site 5 Year Strategy and will see you lead a high performance environment that delivers uncompromising excellence. The site is three successful years into our LEAN manufacturing journey and we will look to you to play a significant part in driving the CI transformation to the next phase.
Reporting to the General Manager, Northern Operations, your highly developed leadership abilities will be tested as you implement new strategies while still achieving cost efficiencies. Driving significant cultural change and the ongoing development of employees, your refined communication skills will enable you to maintain high levels of engagement that succeed in creating an inspired workforce that will ensure CUB stands out on its own. Taking a continuous improvement approach to all activities, your considerable packaging experience will see you develop and implement a strategic framework for a complete CI transformation of site packaging function in line with CUB and Site Strategy.
With tertiary qualifications in engineering, science or a related discipline, your substantial experience within FMCG manufacturing and packaging will see you thrive. You will have demonstrated experience in managing at least two different high speed packaging lines or equivalent production areas. Your highly developed LEAN manufacturing experience will allow you to truly drive a culture of continuous improvement. Utilise your strong commercial acumen and knowledge of current legislation and statutory requirements to drive a high performance and safety culture within the Brewery. Furthermore, your deep understanding of how to engage people will ensure you effectively lead a large and diverse workforce to win as a team.
CUB has a simple vision – to win where we play! With more than 2000 employees across the globe, our products are sold in more than 155 countries. Our beer business is proud and passionate about producing, marketing and distributing the best beer portfolio in Australia.Our brands are at the heart of the great times and great experiences for our consumers and include Pure Blonde, Carlsberg, Carlton and Victoria Bitter – it's no wonder Foster's people enjoy exciting and diverse career opportunities!
Deliver excellence. To apply please email Jennifer.Lord@fostersgroup.com or click here.