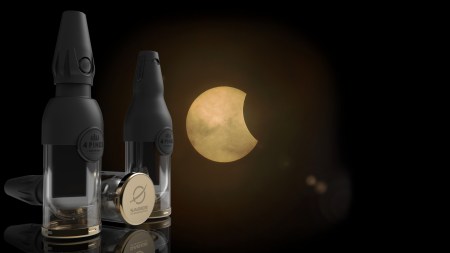 Australian space beer company Vostok has unveiled the design concept for the world's first space beer bottle, which will allow users to drink beer in space just as you would on earth.
As reported by Beer & Brewer in March, Vostok – a joint venture between 4 Pines Brewing Company and Saber Astronautics – was formed seven years ago with the sole purpose of creating the world's first beer to be drunk in space.
It is now one step closer to this lofty goal with the development of two prototype beer bottles based on rigorous zero gravity testing.
The Vostok Space Beer bottle will feature modified technology that utilises the same principles as fuel tanks to defy the challenges of drinking in zero gravity.
"Without gravity any liquid is difficult to drink in space without resorting to using a straw or squeezy tube," explains Dr Jason Held, CEO of Saber Astronautics.
"Carbonated drinks like beer are even harder because of the way bubbles form in zero gravity which make them uncomfortable to drink. This was the first challenge we solved in 2010 when we developed a beer recipe that had just enough bubbles to be comfortable to drink while still ensuring you could taste the bubbles on your tongue.
"The final challenge has been to develop a bottle that would enable the space traveller to drink beer at zero gravity just like they would on Earth. To achieve this, the bottle incorporates a special insert that uses surface tension to wick the beer from the bottom of the bottle to the mouthpiece so you can drink normally. Flight tests with ZERO-G Corporation proved the concept works great so now it's time to make a bottle that fits the hand."
The bottle prototypes are now in the final stages of testing, which will include one last test flight at zero gravity. This next phase of testing, development and manufacture of the world's first batch of space beers available to the public is estimated to cost $1 million USD.
In support of this, Vostok has also launched an Indiegogo crowdfunding campaign, with a range of perks on offer for those who contribute.
"More people have booked recreational space flights than there have been astronauts in space over the past 57 years," added Jaron Mitchell, co-founder of 4 Pines.
"And just like we saw in commercial aviation history (and almost every other conquest throughout human history), space travellers are going to want to enjoy certain creature comforts, like good beer, while undertaking their suborbital experience."