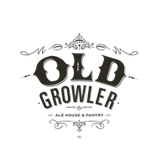 Brad Flowers, from Sydney-based craft beer distributor Hops and More has announced a new partnership with the team at Old Growler Ale House and Pantry, in Woolloomooloo.
The aim of the new partnership is to assist Old Growler in opening up the variety of craft beers available at the venue, and to bring more craft beer events to the venue. The new beers and events will develop alongside the existing arrangement with key partner Young Henry's.
To go with the new beers arriving at the venue, Old Growler has ramped up its menu offering as well, to complement the new brews – and will be introducing live music to the venue from February as well.
For more information on the available beers, menu changes or music at the venue, head along to the Old Growler website.