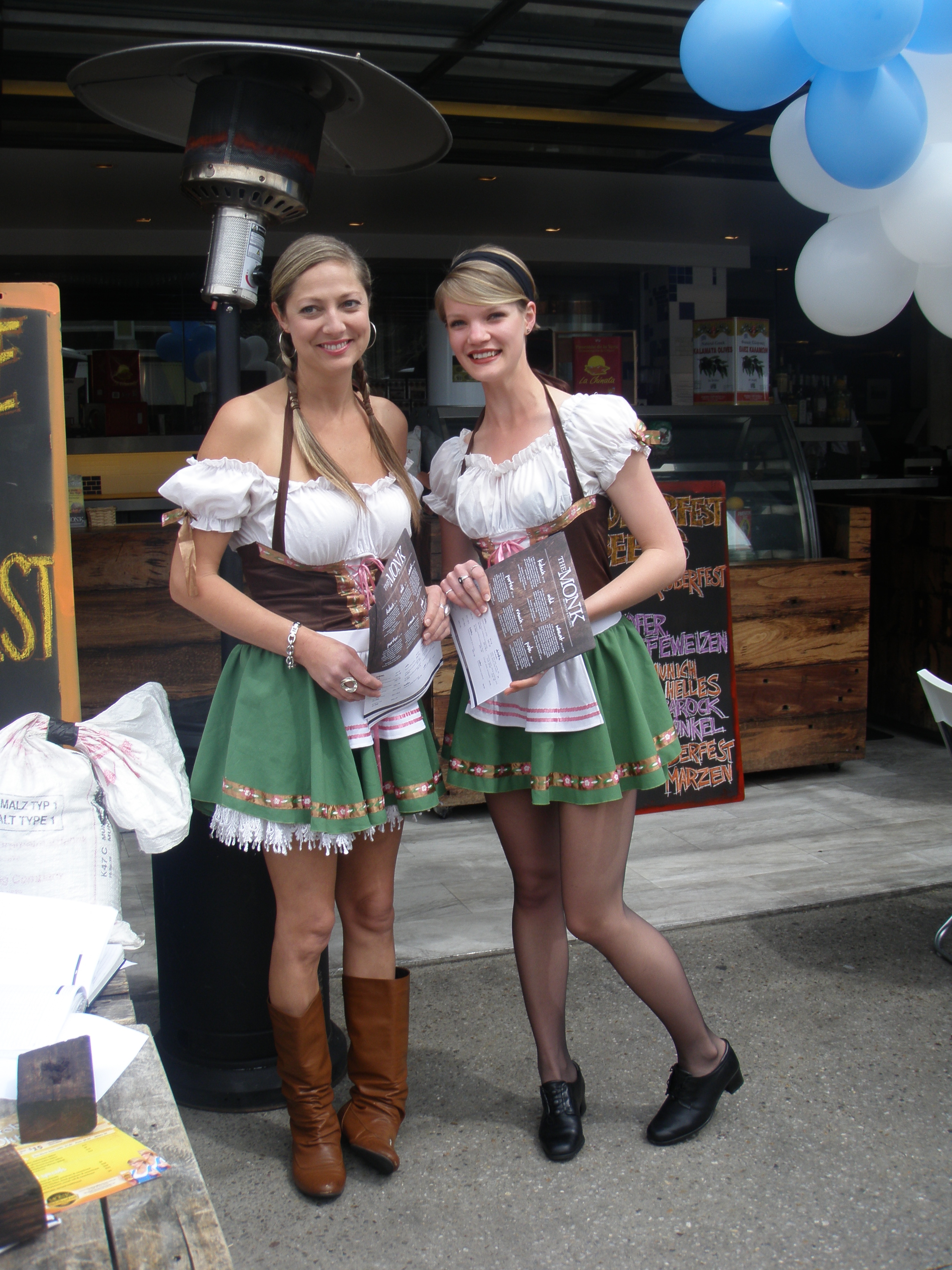 The Monk's 2011 Oktoberfest festivities will kick off on 17
th September.
The Monk, is an authentic beer venue offering customers a diverse menu that features dishes created with locally sourced produce and ingredients, perfectly matched to a selection of award winning handcrafted beers.
Continuing their dedication to producing authentic and great events, the Monk will be hosting their Oktoberfest festival on the traditional harvest dates. Running a schedule of events from the festivals opening weekend on the 17
th & 18th September through to the event close on the 2nd October.
The Monk will be transformed into a tradition German beer hall, with live music, German dancers and games, while incorporating The Monk's honest and wholesome foods and of course it's award winning craft beers. There will be traditional food stalls on the terrace and our very own Oktoberfest brew, with event steins to match.
This year, the Monk's Oktoberfest brew is a traditional Marzen with a 5.5% ABV. It will be available on draught during our Oktoberfest celebrations. The Monk's traditionally brewed Oktoberfest Marzen is a full bodied golden lager meant to mimic the great Marzens of Munich, beers that are synonymous with Oktoberfest. Marzen comes from the word Maerz, which means 'March' in German and traditionally there brewers started brewing this special batch in March and left them to mature in ice caves and cellars, until finally tapping them in September.
This style of beer is characterised by a big malty flavour and a clean dry finish. It is best enjoyed with traditional fare such as a spit roast or for something lighter, German pretzels.
To create a traditional experience, The Monk has specially made Oktoberfest steins which will be on sale throughout the festival dates.
The 2011 Oktoberfest celebrations at The Monk will be grand, encompassing German tradition and all that The Monk has to offer.
www.themonk.com.au, Tel: (08) 9336 7666