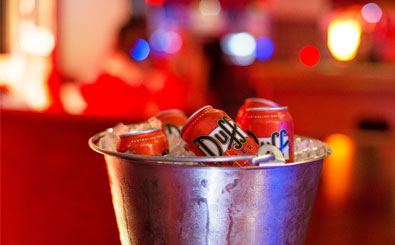 Written by Andy Young, editor The Shout
After years of fighting against unlicensed versions of Homer Simpson's favourite beer, 21st Century Fox is planning to launch an official version of Duff Beer.
The president of Fox's consumer products division, Jeffrey Godsick, told the Wall Street Journal that an official Duff Beer will soon be on sale in Chile, where fake versions have been popular for many years.
Godsick said: "Once you see enough piracy, you are faced with two choices. One is deciding to fight it, and the other is deciding to go out [into the market] with it."
A version of Duff Beer was sold by Woolworths for around five months last year, before the Alcoholic Beverages Advertising Code Complaints Panel upheld a complaint that the product and its advertising would appeal to children.
The Panel found that, regardless of any efforts by Woolworths to downplay its links with The Simpsons, Duff Beer was intrinsically linked with the program.
Godsick said that Fox would package the beer in the same way that it is on the show, with a bright red can adorned with a black and white logo. He added that while there are plans to expand to other parts of the globe in early 2016, the beer's marketing would not include characters from the show.