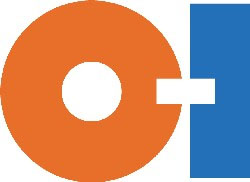 O-I Launches First-Ever Global Marketing Campaign
CEOs, chefs, environmentalists, parents and others promote the benefits of glass in O-I's Glass Is Life™ campaign


SYDNEY, Australia (May 5, 2011) – Owens-Illinois, Inc. (NYSE: OI), the world's largest glass packaging manufacturer, is launching Glass Is Life™, an integrated marketing campaign designedto communicate and elevate the unique qualities of glass packaging that build successful food and beverage brands.
The global initiative, the first of its kind in more than a century, aims to inject the enthusiasm and love for glass that exists in the marketplace among brand owners and consumers. The campaign will be launched in early June in O-I's four operating regions of Asia Pacific, Europe, North America and Latin America. With an initial business to business focus, the integrated campaign features a consistent look and messaging across print, online and social media channels.
"O-I's Glass Is Life™ campaign puts glass back into the packaging conversation and seeks to remind food and beverage industries why glass is the most desirable and sustainable packaging choice," said Jacqueline Moth, General Manager of Sales and Marketing, O-I Asia-Pacific. "It's the first global marketing initiative for glass packaging in history. The aim is to tap into people's underlying desire for glass and remind them of all the reasons to love, and demand, glass packaging."
O-I engaged prominent CEOs, brand managers, chefs, designers, parents, environmentalists and other thought leaders with a genuine passion for glass to highlight the many benefits of the material.
Bundaberg Brewed Drinks, CEO, John McLean , was chosen as O-I Asia Pacific's regional glass advocate because of his belief in glass' ability to build brands. "Glass is a big part of our branding. It looks great and people say ginger beer just tastes better in glass," Mr McLean said. "We're proud to be involved in this campaign as it strengthens Bundaberg Brewed Drinks' premium position. Glass preserves the true flavours of our brewed beverages so our consumers enjoy them just the way we intended them to," he said. Other glass champions include:
• San Pellegrino Chairman and CEO Stefano Agostini, who sees glass as "a perfect packaging for our brand – the bottle is so elegant."
• Environmentalist Celine Cousteau, granddaughter of Jacques Cousteau, who sees glass as the best packaging choice. "Glass comes from nature. It's safe for human and ocean life. And, it's endlessly recyclable, so it's sustainable for our blue planet."
• Chef and 2009 Bocuse d'Or Winner, Geir Skeie, who uses glass because taste matters. "Everything begins with taste. Glass doesn't transfer any flavor to my ingredients or to the finished dish, so only the food speaks."
• Mother Mirella Guedes Campelo, who chooses glass for her family because: "For me, food that comes in glass is just healthier. I think it's safer."
• Designer Francesco Lucchese, who admires the beauty of glass. "The way it catches light; the forms you can make; the way it feels in your hand…there's something eternal about glass."
• Monini Olive Oil CEO Zefferino Monini, who chooses glass "for its ability to capture the balance and intensity of olive oil flavours. Glass presents our oils perfectly, so the whole world can enjoy a little taste of Italy."
• Mother Susanna Ko, who chooses glass for her son, Linus, because: "When you're eating food right out of the container, you want to know it's safe. With glass, there's just no question."
The campaign was developed following extensive research which included interviews with brand owners from leading food and beverage companies across all four regions. During the research brand owners identified several benefits of glass including:
• Taste – Glass protects the pure flavor of products.
• Quality – Glass communicates a premium quality, gives brands a sense of beauty and differentiates products on the shelf.
• Health – Glass is naturally safe. Glass contains nothing that will harm the product.
• Sustainability – Glass is endlessly recyclable and is safe for people and the planet.
About Owens-Illinois
Owens-Illinois, Inc. (NYSE: OI) is the world's largest glass container manufacturer and preferred partner for many of the world's leading food and beverage brands. With revenues of $6.6 billion in 2010, the company is headquartered in Perrysburg, Ohio, USA, and employs more than 24,000 people at 80 plants in 21 countries. O-I delivers safe, effective and sustainable glass packaging solutions to a growing global marketplace.
For more information, visit www.o-i.com