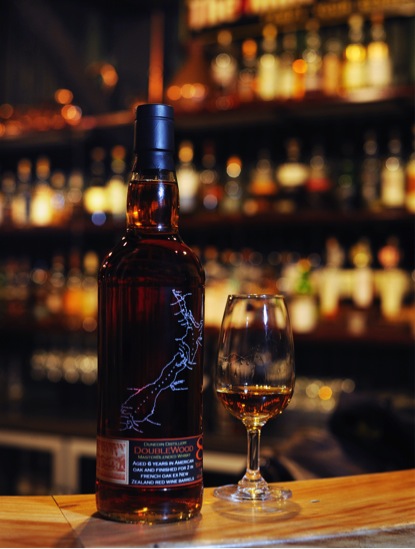 New Zealand Whisky has continued its 2012 domination of world whisky circles, gaining accolades in London and San Francisco.
Taking on over over 300 whiskies at the World
Whiskies Awards in London, the Dunedin-made spirit won across three categories.
However, their achievement in the US at the San Francisco World Spirits
Competition where they picked up the coveted DoubleGold for theirSouth Island Single Malt.
With over 1,400 spirits in San
Francisco this was the largest competition in the 13-year-old company has submitted entries to.
Company CEO Greg Ramsay says that the team behind the products is quite rightly very please with themselves.
"Its one of
the most respected beverage competitions in the world, with over 34 judges doing
blind tastings," he says. "We were recommended to enter this particular competition by
ex-patriot Scot Michael Fraser-Milne of WhiskyGalore in Christchurch- so we can
thank him for this inspiration."
The South Island Single Malt
will now go on the event's DoubleGold 14 city roadshow to be showcased to buyers,
whisky writers and connoisseurs from across the
US.
Also at San Francisco, the DoubleWood picked up a well-deserved Silver Medal.
In London, the DoubleWood won the category for Best Australasian Blend,
while the South Island Single Malt was voted the best aged Single Malt from
Downunder.
These awards are another success story that is leading to the revival of the NZ distilling industry after the closure of Seagrams by Fosters, after they purchased it in 1997. The remaining whisky was bought by the New Zealand Whisky
Company, set aside to mature and sweeten.
The whisky is now available across Canada, the UK, Australia and
Europe.