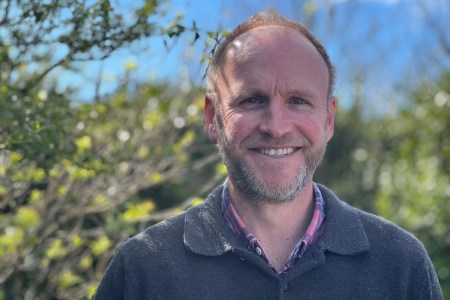 NZ Hops has appointed Blair Stewart as their sales and marketing general manager, a newly established role they say will develop and expand their global sales and distribution partnerships.
Arriving at the Kiwi hop co-operative after years working for New Zealand's largest company – the dairy co-operative Fonterra – NZ Hops said Blair "brings… extensive experience in global sales, commercial operation and strategic development".
Blair said: "I am passionate about selling New Zealand products to the world. We are a unique region with high-value products. I've forged my career in this area and I get a real buzz out of realising the value of our products in offshore markets".
Having worked with Fonterra since 2011, NZ Hops said Blair led the growth and expansion of the company's protein and specialty products in the key markets of North Asia, the US and Europe – a business unit valued at over $US300 million. Earlier experience with Fonterra saw Blair working on the ground in science and technology making strategic improvements towards sustainable growth.
NZ Hops said Blair's role will see him develop and expand their global sales and distribution partnerships. He will oversee the Australasia and North America sales team and the marketing team.
"We have incredible new hop varieties coming through the pipeline. Many of these hops have mind-blowing flavours and I can't wait for consumers around the world to experience them," Blair added.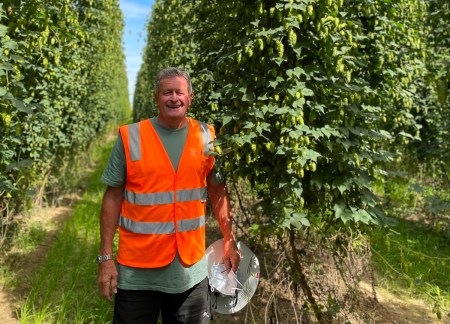 In the Spring edition of Beer & Brewer magazine, we spoke with NZ Hops ambassador Dr Ron Beatson (pictured) – who stepped down recently after almost 40 years at the helm of New Zealand's hop breeding program. He told us the hop co-op would be commercially releasing a new hop variety at some point this Spring and would follow it up with new commercially available cultivars every couple of years for the foreseeable future.
NZ Hops, through their Bract Brewing Programme, are currently working with brewers globally, including the likes of Australia's Deeds Brewing and Uraidla Brewery, to showcase a range of their experimental hops in commercially released beers.
The planned Spring release of a new hop variety will come a little over two years since the unveiling of their last proprietary hop Nectaron. The tropical and stone fruit-forward variety was commercially released by NZ Hops midway through 2020 after 17 years of field testing in conjunction with New Zealand's Plant & Food Research. It has gone on to be one of their breeding programme's biggest success stories while it was voted the fifth most desired variety respondents said they were looking to see more of in the future in a recent survey conducted by America's Brewers Association.
"I started my hop research in 1982 and back then it was all about alpha acids – that was it," Dr Ron said.
"In many respects that's what hops contributed to beer and no one thought any more of it. But the swing towards specialty hops, or new world hops, has been huge as the craft beer industry took shape and boomed. That will continue to be the future of hops."