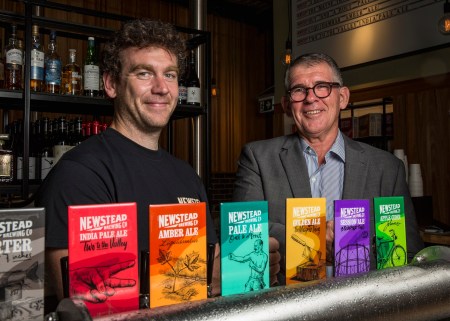 Newstead Brewing Co. has been announced as Queensland Rugby Union's latest partner ahead of the 2018 rugby season.
As a result of the deal, Newstead becomes the 'Official Craft Beer Partner of the QRU' in an arrangement that the brewery say is "the first of its kind in Australian sport with an independent Australian-owned craft beer producer."
The deal includes pourage rights at Ballymore Stadium bars, including at all Queensland Premier Rugby Finals matches.
The brewery will also create a QRU branded craft beer to christen the partnership, which will feature unique packaging and sold at Ballymore Stadium, Newstead Brewery and other select locations.
Newstead Brewing Co. CEO Dr Mark Howes said their strategy was aimed at growing brand awareness through various strategic partnerships: "I'm ecstatic about this partnership. To have my two life passions – great beer and great rugby – forming a relationship that will get the public excited and engaged about home grown talent is a privilege beyond expectations.
"We recognise the growing demand among consumers for greater variety of products. We look forward to supporting QRU this year and to an ongoing relationship that will see great beer and great rugby more accessible to the good people of Queensland."
QRU CEO Richard Barker said: "We're delighted that Newstead Brewing Co. is the latest commercial partner to join our Rugby family. We're in a fairly unique position in that we have our own stadium – Ballymore – that hosts professional, pathway and community Rugby games.
"The opportunity to create an 'Official Craft Beer Partner' was too good to pass up and we are excited that Newstead will create a new beer to celebrate this unique partnership."