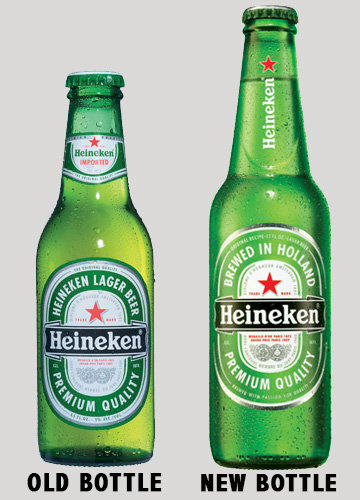 In their first major packaging redesign since 1946, Heineken have released a new beer bottle into the US market.
Soon to be followed up with an International release, the bottle features a 'thumb groove that improves bottle grip
and encourages drinkers to hold the bottle at a lower point, keeping the
beer colder'. Apparently the lower grip also works to block sunlight in case drinkers happen to be lounging outside while drinking.
Some US beer commentators have hypothesised that the change is aimed at creating news about the brand in a market that is constantly bombarded with new and innovative brews.