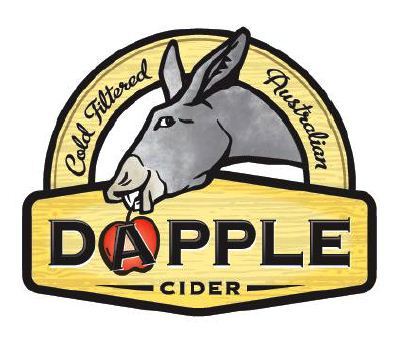 Pacific Beverages unveiled on Sept 8th a new draught offering for Australian consumers, Dapple Cider.
Dapple Cider is made with a carefully selected assortment of seasonal Australian apples sourced from the Goulburn Valley. The cider is cold filtered at sub zero temperatures to retain the full flavour of the apple.
Produced at Bluetongue Brewery in Warnervale on the Central Coast of New South Wales, Dapple Cider has a fresh apple aroma, a subtle sweetness and refreshing apple taste with fine champagne-like carbonation, which is specifically designed for the Australian consumer.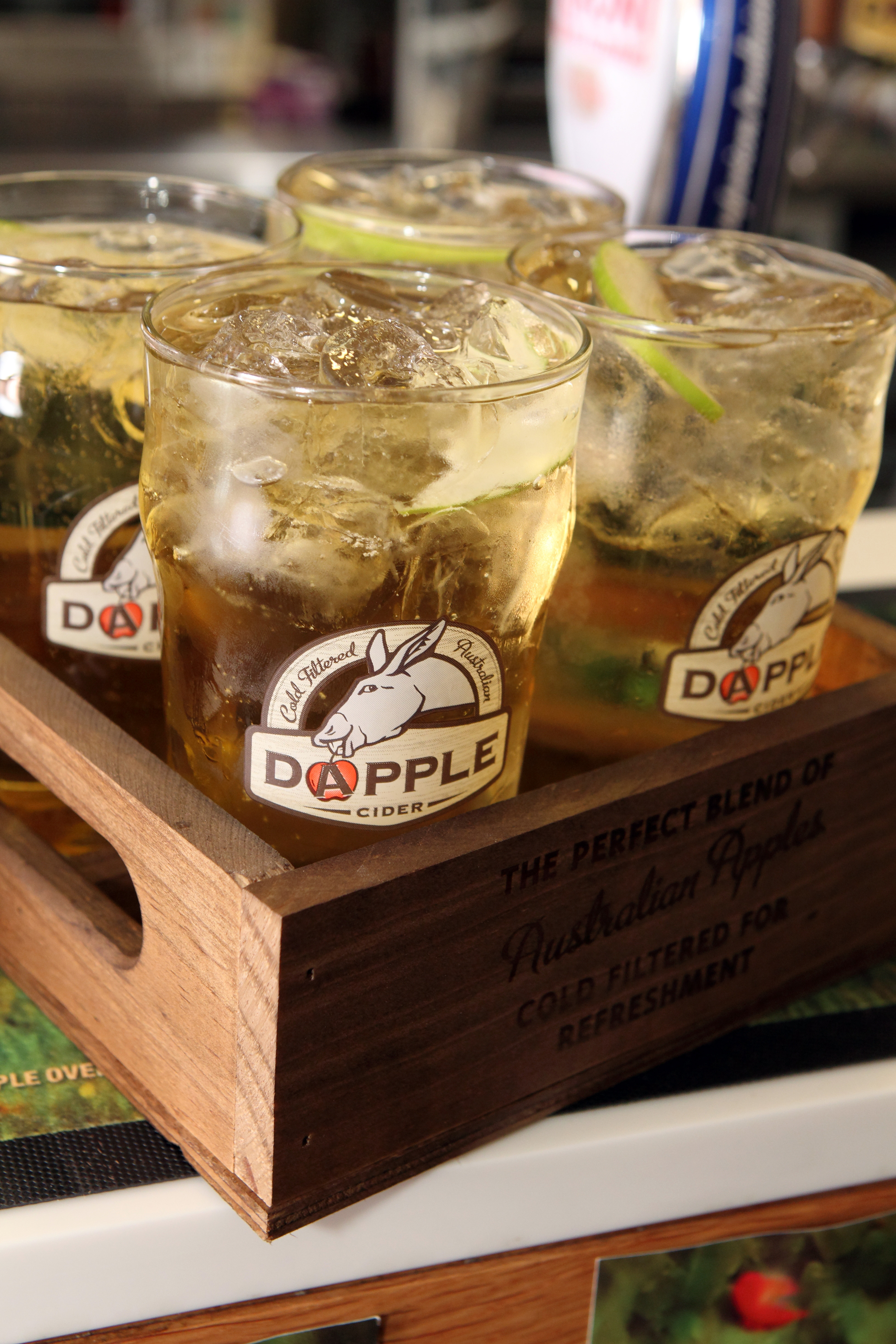 Sarah Dennis, Marketing Manager for Dapple Cider says, "Australians are adopting cider in droves, and Dapple Cider is uniquely formulated for the Australian palate. We source all our apples from the Goulburn Valley and are proud to be supporting the Australian apple growing industry.
"The Australian cider market has been dominated by more traditional ciders based on International profiles. We recognise that Australian consumers are looking for a refreshing cider that delivers a mid-level sweetness with low ferment flavours and a crisp, fresh apple taste. Dapple Cider has been tailored to satisfy these consumer tastes", said Dennis
Dapple Cider will initially be available in draught format in 65 selected venues across the eastern seaboard. Dapple Cider is the latest addition to Pacific Beverages' expanding beverage portfolio to delight customers and consumers.
For more information on Dapple Cider log onto www.dapplecider.com.au
Dapple is available at selected venues:
NSW
Coogee Bay Hotel, Coogee Beach
King Street Brew House, Sydney
Steyne Hotel, Manly
Treehouse North Sydney
Hunter Resort, Pokolbin
VIC
Rococo Restaurant, St Kilda
Beer Deluxe, Federation Square
Half Moon, Brighton
Skinny Dog Hotel, Kew
Lucky Coq, Windsor
Anglers Tavern, Maribyrnong
QLD
Zen Bar, Brisbane
Icon Bar, Cleveland
Blu Grotto Cafe, Gold Coast
Onyx Restaurant, Broadbeach
Soave Bar and Gourmet Pizza Restaurant, Mooloolaba
About Pacific Beverages Ltd
Pacific Beverages, a joint venture between CCA and SABMiller, was formed in 2006 and began importing, selling and distributing premium beer brands, including Peroni Nastro Azzurro, Miller Genuine Draft and Pilsner Urquell, joined later by Miller Chill and Grolsch. In December 2007 Pacific Beverages acquired Bluetongue Brewery and its stable of Australian premium beers, including Bluetongue Premium Lager. In its four year history, Pacific Beverages has grown market share of premium beer in Australia from 3.6% to approximately 10%.