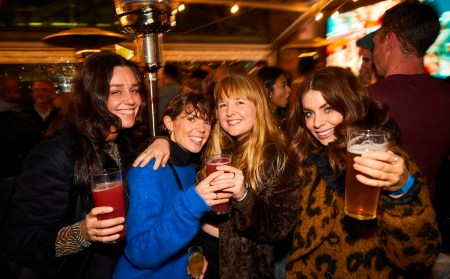 Registration for Good Beer Week 2020 events opened on Tuesday 1 October and will close on 31 October, 2019.
The 10th installment of Good Beer Week will celebrate the growth of the event from the inaugural Good Beer Week in 2011 – with 48 beer events across Melbourne – to the 2019 event, which featured more than 300 events in 10 days.
"Like every year, we need venues around Melbourne and regional Victoria to create events that amaze and excite the public," says Siobhan Kerin, Good Beer Week's head of events. "We are looking for original and unique ideas that showcase just how far good beer has come and help us celebrate our 10th anniversary."
In 2018, Good Beer Week announced a merger with the Independent Brewers Association (IBA).
"We've always emphasised that Good Beer Week is about good beer first and foremost. It's part of our charter and it's what we preach.
"It's incredible looking back and seeing names like Grain and Grape System Wars, The Local Taphouse Brewers and Chewers, Beer Deluxe's Hair of the Dog breakfast, and Beer Vs Pig at Atticus Finch. Those events are still with us ten years on and each year still sell a lot of tickets. Hopefully in another ten years we will have a longer list of events that have been with us a decade."