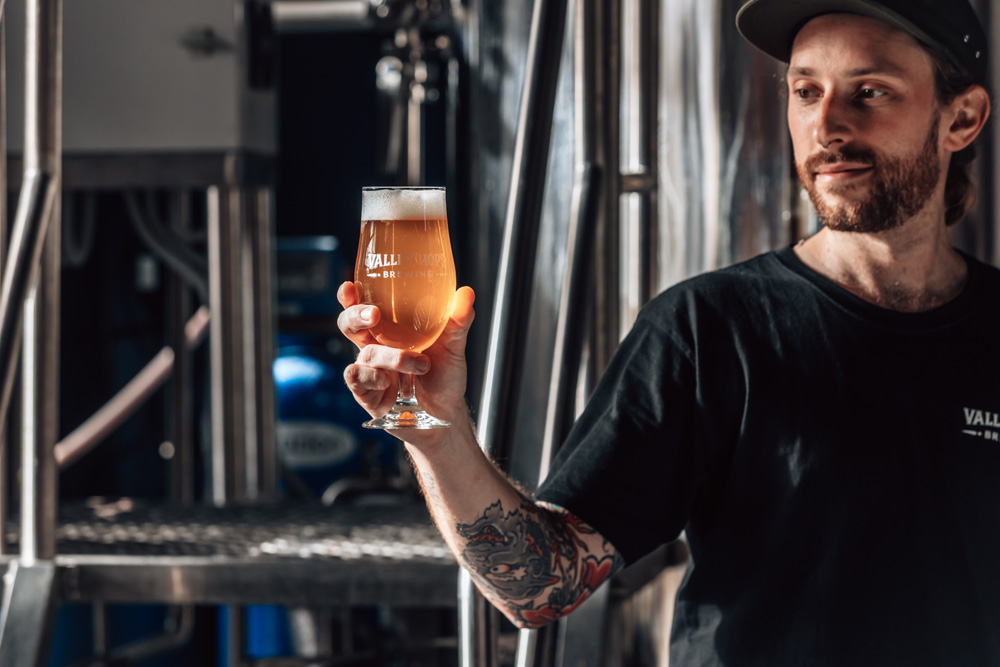 Fortitude Valley hospitality venue Cloudland is adding a rooftop brewery and bar to its multi-faceted offering with Valley Hops Brewing set to open to the public in the coming weeks.
Already boasting bars, a restaurant and event spaces, Cloudland's new brewpub has former Green Beacon brewer Josh Warren (pictured) at the helm who is producing six signature beers on a two vessel, 18-hectolitre brewhouse – including a lager called Diehards that's named after the local rugby team, a tropical ale, a fruity sour, a pale ale, an IPA and a Hazy IPA.
Josh said: "Valley Hops will be home to Fortitude Valley's very own beer, something the locals can drink and be proud to call their own".
Valley Hops' general manager Paul Janssen said: "Our aim is to make beer that locals love to drink. We created Valley Hops Brewing to celebrate the wonderful playground and entertainment precinct that is the Valley. We think it deserves its own beer. Through our beers, we'll share stories of the people, places and times that have shaped the Valley throughout its fascinating history. We want to make the Valley proud to have its own beer – one that can be enjoyed in an impressive setting. And yet, we want beer lovers to be able to bring their mates, partners and family members who aren't into craft beer (yet!), which is why we will also offer premium wines, delicious food and a great experience for all".
Owned by the Katarzyna Group, that aside from Cloudland operate The Warehouse, The Island Gold Coast, Empire, Press Club, Birdees and Bunk, Valley Hops will boast a charcoal grill and wood-fired pizza oven while the rooftop venue will feature a fire pit with built-in benches and a mix of wooden picnic style, booth and high bar seating.
When open, Valley Hops Brewing will be accessible via a lift inside 641 Ann Street, Fortitude Valley.