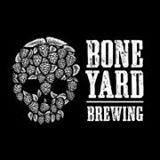 The team at Northdown have let us know that they have a handful of new beers on the way, plus a couple of old favourites making a comeback.
First cab off the rank is the Boneyard Red Ale, available in bottles or kegs. It clocks in at a very sessionable 2.9% alcohol, and promises to walk off the shelves, so get in quick.
Next up is a brand-new offering from Red Duck (VIC), who have turned their "Geist" beer loose in bottles. It's a combination Berliner Weist / Gose – hence, Geist – and is a very light, pale and tangy beer that tips the scales at 3.9% ABV.
Lastly, the team has secured the Croucher (NZ) Pilsner and Pale Ale in both 330ml and 500ml bottles, alongside a new batch of the Croucher Patriot Black Ale, a seasonal release that has been making waves with punters.
For more info, get in touch with Northdown via their website.