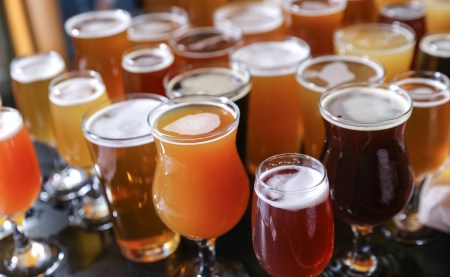 With the weather around Australia starting to cool, a plethora of breweries have released new beers to stave off the autumn bite.
La Sirene's latest "Wild, Funky, Tart" Wit 
La Sirene has released the 2015 Vintage Wild Wit (4.8% ABV), a three-year oak-aged white ale aged in Burgundy barrels which previously held chardonnay.
According to La Sirene's Costa Nikias, the wheat-based farmhouse ale displays the brewery's signature wild yeast aromatic characters, and on the palate, shows off a lactic sourness that finishes very dry.
"We were always enamoured here at the brewery by the softness that a well-made White Ale can deliver while being able to delicately hold itself together for many years in many an environment, and with this inspiration, we went to work on creating an ageable white ale that worked as a blank canvas with our house yeast," says Nikias.
"After a secondary then tertiary fermentation, we hopped this farmhouse White Ale with wonderfully tropical Galaxy to give it a new-world edge."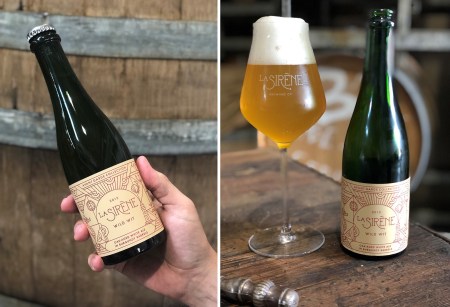 New "experimental" release from Otherside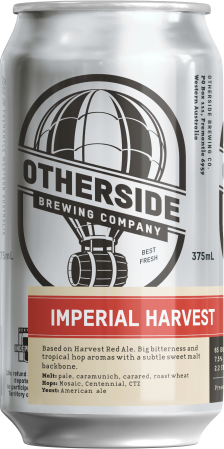 Otherside's latest 'Experimental Series' release puts a fresh spin on its Harvest Red Ale, with more malt, more hops and more booze.
Head brewer Rhys Lopez says the beer – called Imperial Harvest – stems from a home brew style he made a lot of prior to embarking on a professional brewing career.
"While I was studying to be a brewer, I lived in a tiny apartment in Freo and had my homebrew kit under the stairs," he said. "I was doing a lot of different beers and found my pales and stouts never really hit the mark, but I could do a tasty red ale.
"I figured out that the water in Freo, which is slightly alkaline, didn't suit those other types of beers, but it was near perfect for reds, so I made a lot of them.
"The main one I brewed was the predecessor to what is now the Harvest Red Ale, but there were a few tried and true variations, one of those was the stronger red that became the Imperial Harvest.
"Home brewers always want to make something stronger, so this was me pushing it a little bit while still making something very drinkable."
Wayward's core range grows with addition of Red IPA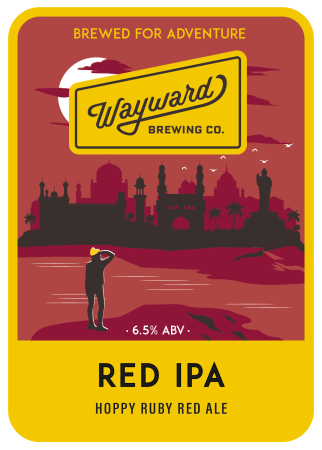 April is set to be a big month at Wayward, with the rollout of four limited release beers and the addition of a Red IPA to its core range of tins and kegs.
Wayward Red IPA is described as a "gorgeous ruby red ale" that is "bursting with grapefruit and pine aromas from the addition of Simcoe, Amarillo and Galaxy hops, perfectly balanced by a malty backbone and clean, dry finish". It will be released on 18 April.
On the small batch front, Wayward will be releasing a Vintage Russian Imperial Stout, Mango Sour, Hazy IPA and Rum Barrel Aged Cherry Stout (in collaboration with Mjolner) this month.
Australian Brewery's Trans-Tasman XPA for Anzac Day 
As the nation gets ready to mark the national day of remembrance on the 25th of April, the Australian Brewery plans to help commemorate the Anzacs with a one-off beer.
TransTasman XPA has been brewed specifically using all Australian and New Zealand malt and hops and will be released simultaneously at a number of Australian Brewery tap takeovers on Anzac Day. The brewery will also be donating fifty cents from every litre sold to the Legacy charity.
Brewer and ex-rifleman James Howie brewed the beer using Australian Galaxy and Vic Secret hops, famous for tropical fruit and mild resin characters. He also used New Zealand Wakatu and Taiheke hops known for big lime and citrus flavours. The beer is 5% and has an IBU of 20-25.
"It is a real honour to be given the opportunity to brew a beer for a day so close to home," says Howie. "It is fantastic to be able to give punters a beer to enjoy, whilst giving them the opportunity to give back to a great cause. Supporting so many ex-servicemen and women."
Newstead releases "electrifying" ale collaboration with Brisbane Powerhouse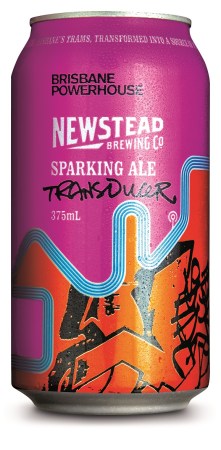 Newstead has partnered with Brisbane Powerhouse to unveil the latest addition to its range, the Transducer.
''A transducer is a device that transforms one form of energy to another,'' explained Newstead Brewing Co. brand manager Darren Magin. "This beer is a hat tip to an iconic institution in the Brisbane arts scene and a special chapter of Brisbane's history."
The 4.9% ABV beer is described as a "classic Aussie sparkling ale" made from local ingredients, bedecked in a visually "shocking" orange and pink can that nods to Brisbane Powerhouse's heritage.
''We wanted to make a beer in a true Australian style,'' adds Magin. ''It's a modern-day twist on a classic.''
New Rumble IPA from Murray's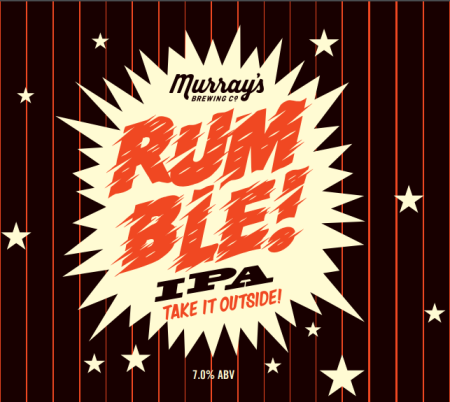 There's also some new drinking from Murray's this week, which has released Rumble IPA (7 % ABV) – "a celebration of a hop that deserves its own beer".
The beer celebrates the Mosaic hop; a light malt profile allows Mosaic to do its thing and show off the classic American hop characters of pine, lemon, mango and citrus which have made the variety very popular.
Murray's Rumble IPA is available in 6-packs or cases online via the Murray's website.
Nowhereman Brewing Co's fresh hop collaboration 
Perth brewery Nowhereman has launched the Preston Harvest Fresh Hop Red (5% ABV), a collaboration with fellow Western Australians Preston Valley Hops.
Harvest of the fresh hops was done by hand, and after collecting more than 30kg, the team drove straight back to Perth to hop an autumn red ale. In total, 25kg of Cascade and 7kg of Victoria (a sibling of Galaxy) hops were harvested and used fresh.
"The malt profile is toasty and biscuit with a touch of rye malt adding light spice and together it gives the beer a beautiful deep dark red hue," say the Nowhereman team. "The fresh hops add a grassy and soft fruitiness that balances the beer and it finishes with a mdoerate bitterness."