Australia's craft brewers have released new beers for December, with new launches from Burleigh, Otherside, Good Beer Co, Two Birds, Rocky Ridge and Sparkke.
Burleigh Mid-Tide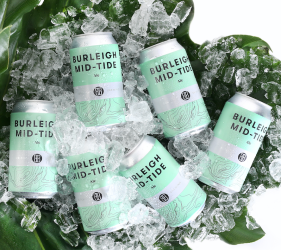 This is the latest release from Burleigh Brewing. A session beer, it has an ABV of just 3%, the beer has been launched in time for the summer season.
"Just like the optimal tide conditions for perfect waves at Burleigh point, our go-to ale sits right in the sweet spot," says the brewery. "Delicately hopped to produce subtle fruit character, Burleigh Mid-Tide's flavour belies its alcohol content. Oh, and it's supremely sessionable."
Otherside Scotch Ale
The Scotch Ale from Otherside is the brewery's first barrel aged beer. Aged in bourbon and rye barrels from local distilleries, as well as Woodford Reserve and Heaven Hill, The Scotch Ale is part of Otherside's Experimental Series.
"It has a balanced bourbon character, it's present but it's not overpowering, so it has come out smooth and drinkable," says Otherside brewer Rhys Lopez. "There's a bit of kettle hop presence, but the bitterness should relax over time and enable it to age gracefully.
"It's a style we haven't tried before, in fact, it's a completely different profile to anything we've tried before. We really wanted to see if we could pull this off."
Good Beer Co Pale Tail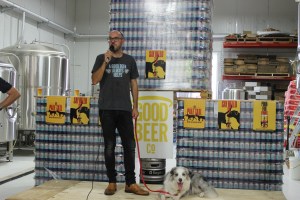 Good Beer Co has launched a new beer that will support RSPCA QLD.
Pale Tail is a "refreshing and fruity mid strength session pale ale", which was brewing for the company by Slipstream Brewing Company in Brisbane. Pale Tail was launched at Pause for Paws at Slipstream's brewery with over 150 people and at least 30 doggos attending.
The brewery is also using biodegradable six pack holders.
Two Birds Et Tu Brut? IPA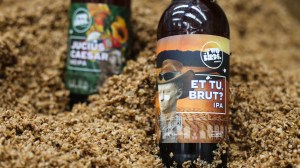 Two Birds Brewing has launched its final bottled limited release – the Et Tu Brut? IPA. The successor to the Jucius Caesar NEIPA, this Brut IPA is "dry with wine-like characters, and goes down easy when the sand is heating up".
The beer, which has a 6.5% ABV, uses a combination of US and New World hops including Citra and Hallertau Blanc and is available in 500ml bottles and on tap.
Rocky Ridge Session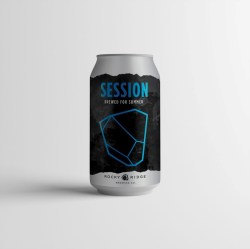 The latest addition to Rocky Ridge Brewing Co's core range is Session.
Brewed for summer, this beer has a 4.6% ABV and joins Ace Pale Ale, 4 Seasons Lager, Pale Ale and Peach Invasion on shelves full time.
FOMO Froth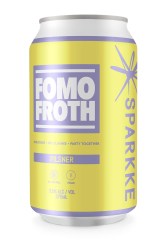 FOMO Festival has unveiled a FOMO Froth beer for its festival program. Made in collaboration with alcohol company Sparkke, the beer is a pilsner with  3.5% ABV. It is available in 375ml cans at the FOMO Eats festivals, which will be held in Brisbane, Adelaide, Sydney and Melbourne this summer.
Sparkke is an active social enterprise, raising awareness and funds for important social issues through their range of 100% natural brews and wine.