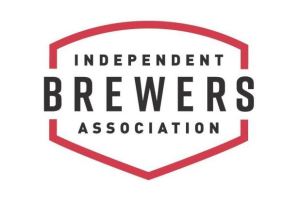 The Independent Brewers Association (IBA) has released its Annual Report for 2017/18.
The report reveals that a new brewer has entered the Australian market on average every six days, highlighting the continued growth of the industry. In addition, the IBA has successfully advocated for an excise rebate hike.
"Independent brewers are a small but increasingly significant part of the $6.5 billion Australian retail beer market," the report states. "As at June 2018, there were 547 independent breweries in Australia. For the last three years there has been strong growth in the sector, with an independent brewery opening, on average, every six days."
The IBA constitutes 97% of all licensed breweries, 65% of which are located in rural or regional areas of Australia, and 47% of which are nano breweries or brewpubs.
During this year's BrewCon, the IBA rebranded itself, launched its IBASafe program and unveiled the Seal of Independence. With 99% of Australians expressing a preference for independently produced beer in the 2018 Beer Cartel Beer Survey, it was revealed that 83% of those aware of the Seal said it would have a moderate-to-large impact on their purchasing behaviour.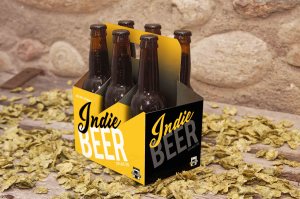 "There's a growing movement of consumers who care about the provenance of their beer," said the IBA in a statement. "They also care about employment in their local communities and that the proceeds from the sale of their favourite beer contribute directly to the local economy. This is precisely why the IBA launched our Seal of Independence during the year, to raise consumer awareness and enable informed choice when buying beer.
"From this retail perspective, Independent Brewers are driving almost all the growth in the beer category, creating real value and delighting Australians with a diverse and evolving array of beers. Allied with this, a vibrant beer tourism scene is on the rise. Two thirds of Independent Brewers have taprooms that are open to the public. Down city laneways, in industrial warehouses, in beach enclaves and picturesque country towns, a beer adventure awaits."
However, the IBA highlighted that there was still much more to be done.
"The Container Deposit Schemes, the excise regime and market access issues all remain significant obstacles for independent brewers," the IBA said in a statement. "Australians continue to pay among the highest excise rates in the world – more than twice the OECD average. For independent brewers, the requirement that excise be paid at the time of production, before revenue is generated from the sale of the beer, is a major growth constraint. In contrast, our colleagues the winemakers pay the flat rate Wine Equalisation Tax at the point of BAS reporting, after sale revenue has been collected."
The IBA also recently welcomed a changing of the guard at Board level, with Stone & Wood's Jamie Cook and Ballistic's David Kitchen replacing Endeavour's Ben Kooyman and Akasha's Dave Padden as board directors. The IBA has set itself the target of claiming 15% of beer market share by 2025.