We are already more than two weeks into the 20s and there are already new beers for you to try and enjoy.
Bright Brewery releases Mystery Beer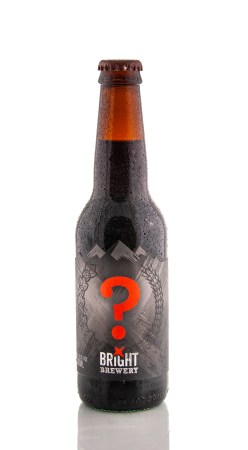 In the midst of the horrific bushfire crisis, Bright Brewery has been able to reopen its doors and release its inaugural Mystery Beer.
The Bright Mystery Beer competition invited the craft beer community to guess which style of beer head brewer Reid Stratton was creating, with the chance to win a year's supply of beer as a prize.
Although no one guessed the beer correctly, a few did get close to picking out the 'Stickebier' that was created. The beer is a German altbier and translates from an old Dusseldorf dialect to mean 'secret bier'.
Stickebier is "beefed up version of altbier brewed only a few times a year," explains a spokesperson from Bright. "Stickebier has all the attributes of a standard alterbier (amber in colour with a good balance of malty flavours and crisp hop bitterness), but at higher levels. More malty richness and more hoppy bitterness along with a higher ABV makes for a very full flavoured brew, but still features a great balance of flavours."
The malts used in brewing the beer were with Pale, Munich, Light Crystal, Biscuit and Roasted Malt, while the hops were Tettnang, Hersbrucker and Hallertauer Blanc.
Two Birds make alcoholic soda
Tapping into the growing American trend of 'hard seltzer', Melbourne's Two Birds Brewing has created a 'brewed alcoholic grapefruit soda' called Chirpy.
The beer, which is currently only available on draught, has a 5.4% ABV and and IBU of 4.
"This is not a beer," says the brewery. "Chirpy is a Brewed Alcoholic Grapefruit Soda. Light, easy drinking and the perfect refresher this summer. This hard seltzer inspired, malt based brew is best served over ice with a slice of grapefruit."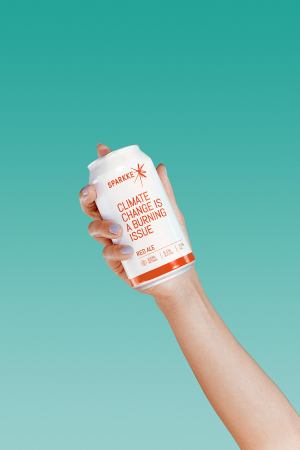 Sparkke launch 'Climate Change is a Burning Issue'
Sparkke Change Beverage Company has launched a hoppy American red ale called Climate Change is a Burning Issue.
On sale at Sparkke at the Whitmore, the beer will be added to Sparkke's core range in March. Throughout January, 25% of its sales will be donated to Kangaroo Island Wildlife Park.
"The devastation that these fires are having on our country is absolutely catastrophic," says Sparkke co-founder Kari Allen. "Loss of life, homes and wildlife, as well as general population well-being, is being impacted in all areas of Australia. We want our red ale's message to keep the conversation going about climate change and the very real effects that we're experiencing."
Tasting notes for the beer include "deep hints of ripe peach, tropical fruit and pine resin. With a soft velvety mouthfeel, the malt forwardness delights your front palate with the sweetness of toffee and finishes up with long savoury notes on the back palette."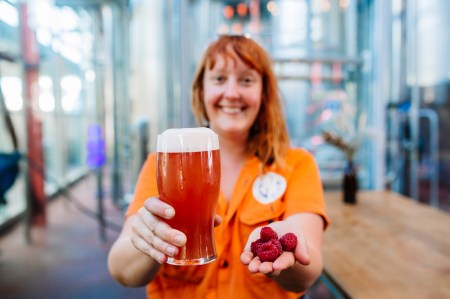 Little Creatures Raspberry Dreams
Little Creatures' newest beer is Raspberry Dreams, a wheat ale that has been fruited with a raspberry puree and a natural vanilla paste.
The beer, which has a 4.5% ABV, is described as "light and very approachable" by Little Creatures. It is made with Pale malt and wheat, along with Slovenian hop variety Styrian Wolf, which was chosen to complement the raspberry puree and vanilla paste.
To coincide with the launch and in response to the bushfire emergency, Little Creatures has been donating 100% of sales of Raspberry Dreams to the animal charity WIRES for 10 days.
At the Fremantle venue, the 10 days are running from Thursday 9 January until Saturday 18 January, while in Geelong, the 10 day charity raising effort begins on Friday 17 January and runs until Sunday 26 January.
Two new beers from Little Bang
Little Bang Brewery has added beers to its Schwang fruity sours series and its sNEIPA (sour New England IPA) series.
Schwangberry is a "classic" kettle sour which is made with blackberries. It has a 3% ABV.
Strawberry sNEIPA is a sour New England IPA made with strawberries. Its tasting notes are described as "tropical, tart and juicy". It has a 5.1% ABV.
Both beers are available in 375ml cans.