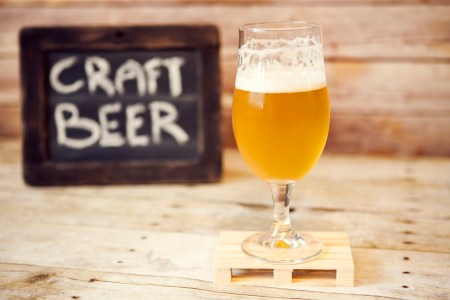 A new month brings plenty of new beers. Check out these new launches from Glass House, Stone & Wood, Stomping Ground, Two Birds, Wayward, Little Bang and Bargara.
Glass House Brewery releases beer to support Young Veterans
Glass House Brewery has launched a new beer in collaboration with 91.1 Hot Radio to support veterans charity Young Veterans.
The beer is called Hot 91 Strawberry Sour and was made with 300kg of freshly picked local fruit from Strawberry Fields in Palmview.
The cans were developed with Rallings Labels to create 33 versions of the Hot 91 Strawberry Sour can, each featuring the name and service record of men and women who have left the armed forces and are now living on the Sunshine Coast and in Brisbane.
Proceeds of beer sales will go to Young Veterans, a grassroots organisation that helps veterans transition to civilian life.
The beer is being launched at a special event on Thursday 12 September.
"Over 1,500 ex-servicement live in the Sunshine Coast and over 700 are actively involved in Young Veterans, there are over 1,000 in Brisbane," says Simon Michelangeli, founder of Glass House Brewery. "It's turned into a really nice tie-up."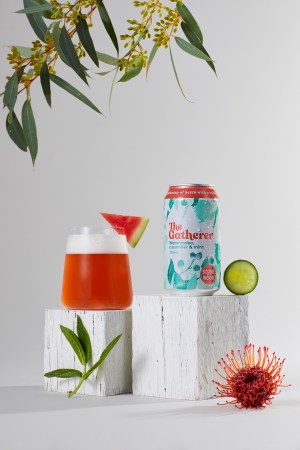 Stone & Wood releases The Gatherer in cans
Stone & Wood has released its beer The Gatherer nationally in cans for the first time.
An American wheat beer with real chunks of watermelon, cucumber and mint, The Gatherer also features Galaxy hops.
The beer, which was formerly a seasonal release, is "best served with a slice of citrus, fresh mint or any other fruity variation".
The Gatherer is available in 375ml cans (four-packs and carton) and draught across the country from Monday 2 September.
Stomping Ground launches new Into the 'Wood series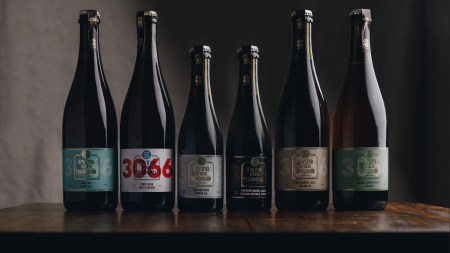 Stomping Ground has launched the first six limited release beers from its new Into the 'Wood range of beers.
The series is part of the brewery's wild and barrel-aged program.
"The Into the 'Wood series has been a fantastic opportunity for our brewing team to branch out into some more non-traditional methods of brewing," says Ashur Hall, Stomping Ground's head brewer.
The six beers are Pinot Noir Brett Saison (6.5% ABV) that spent 12 months on Sunbury Pinot Noir skins; Wild Ale No.1 (6.2% ABV) a blend of three lambic-style ale batches, fermented with brett and aged in Pinot Noir and Shiraz barrels; Bourbon Barrel-Aged Russian Imperial Stout (10% ABV); Belgian Dark Strong Ale (10.5% ABV); Shiraz Barrel-Aged Saison (6.5% ABV); and Port Barrel-Aged Cream Ale (7% ABV).
All the beers except for the Bourbon Barrel-Aged Russian Imperial Stout and the Belgian Dark Strong Ale are available in 750ml bottles.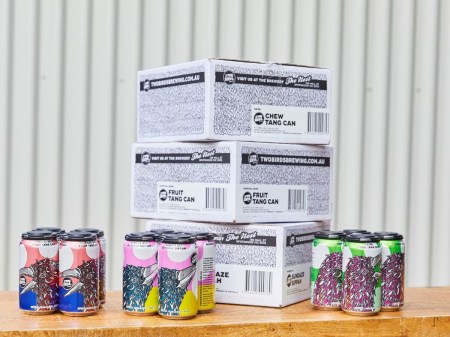 Two Birds unveils Brew Tang limited edition cans
Two Birds Brewing has launched its latest limited release series – Brew Tang Cans. Its cans are available in 16-pack cartons.
The first beer is a NEIPA called Chew Tang Can. It has a 6% ABV and tasting notes include "cloudy, big on fruit and heavy on the hops".
The second beer is a tropical sour called Fruit Tang Can. It has had passionfruit, guava and mango fruit added. It has a 3.8% ABV.
The third beer is an "esky staple" called Sundaze Sippah. A summer ale with a 5% ABV, the beer is "designed for kicking back".
Prickly Moses releases Great Ocean Road Australia Lager
To celebrate the 100th anniversary of the construction commencement of the Great Ocean Road, Prickly Moses has launched a limited edition Great Ocean Road Australian Lager.
Brewed using Otway rainwater and hops from Victoria's High Country, the beer is available in 330ml stubbies and 640ml long necks.
"We wanted to create a typical Australian lager that celebrated the story of the Great Ocean Road, as well as paying respect to those servicemen from World War I who constructed it to join the towns many hundreds of thousands enjoy every year," comments Mattias Isaksson, Prickly Moses' brewer. "The beer itself is drawn from English and German forefathers, which lagers in Australia resembled in the 1920s. This one particularly has a pronounced bitterness and is full flavour."
Wayward celebrates fourth birthday with return of original IPL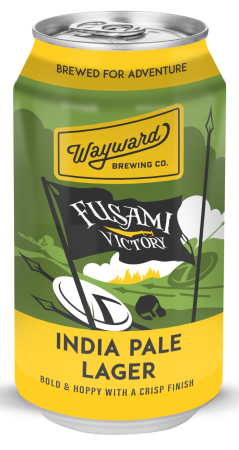 Wayward Brewing is celebrating its fourth anniversary with a limited release for September.
Fusami Victory is one of the brewery's old recipes and the India Pale Lager is now back by popular demand for one month only.
Brewed with Motueka and Nelson Sauvin hops, along with large amounts of other aroma hops, this pilsner-style beer packs plenty of bitterness.
The beer has a 6.4% ABV and will be released on 20 September, with a cellar bar event planned to celebrate the fourth birthday on Saturday 28 September.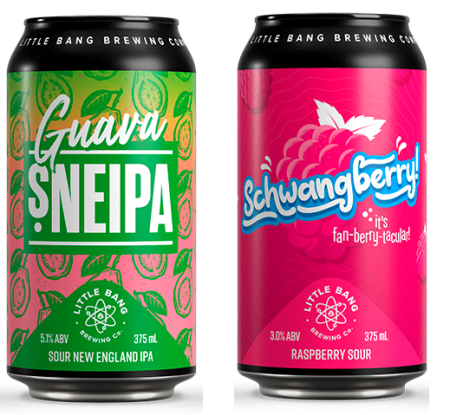 Little Bang Brewery launches Schwangberry and Guava sNEIPA
Little Bang Brewery has launched a special release raspberry sour called Schwangberry, and brought back its sNEIPA with added Queensland guava.
Schwangberry has a 3% ABV. The tasting notes describe it as a "classic kettle sour with a bunch of fresh raspberry goodness".
Guava sNEIPA is a sour NEIPA with a 5.1% ABV. Tasting notes call the beer "a hazy, juicy IPA, suped up with a subtle sourness and a ton of fresh guava. Tropical IPA paradise".
Both beers are available in 375ml cans.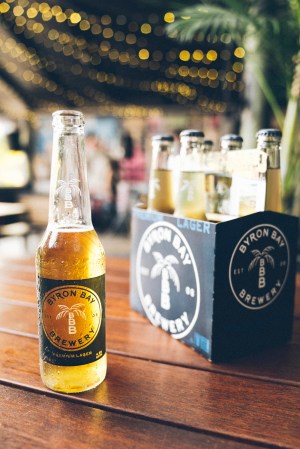 Byron Bay Brewery launches Premium Lager
Byron Bay Brewery has launched a new Premium lager alongside a re-brand in collaboration with clothing label Thrills.
Byron Bay's parent company Lion wil also be taking the same recipe and launching the beer nationwide this September.
"I really wanted to brew an easy drinking lager to enjoy during gigs on hot summer days," explains Alastair Gillespie, head brewer at Byron Bay Brewery, which was previously known as The Arts Factory. "We brew our Premium Lager with the best Australian pale malt and a blend of zesty hops. It has a light body with a subtle citrus flavour, which gives it such a refreshing yet flavoursome finish."
The beer has a 4.2% ABV and is available in 355ml bottles, as well as kegs.
Bargara launches low carb, low ABV beer
Bundaberg-based brewery Bargara Brewing has unveiled Saison Silver, an ultra low carb, low alcohol beer.
It has "30% less carbohydrate than regular beer" and has a 2.9% ABV. The beer is lightly peppered and has hints of floral spice. It uses French saison yeast that has been uniquely cultured in Bundaberg.
The beer will have its official launch at a pop-up at Polo Bundaberg.